APSU Sports Information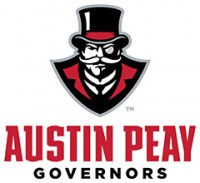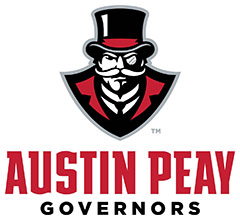 Durham, NC – Teamworks, the leading athlete engagement platform for collegiate and professional organizations, is pleased to announce a partnership with the Austin Peay State University (APSU) athletics department. The Governors will streamline logistics for student-athletes, coaches and staff through Teamworks.
"Teamworks is a catalyst to help us meet and exceed our student-athletes' needs," said Gerald Harrison, Austin Peay Director of Athletics. "Every decision we make is driven by enhancing the student-athlete experience. Investing in Teamworks is an investment in our student-athletes to better connect them with the resources we provide for their success."
The Governors will utilize Teamworks to power communication for every member of the department, to enhance capabilities for both daily and specialized messaging.
"With Teamworks streamlining scheduling and travel, our staff and coaches are able to spend more time doing what matters – developing our student-athletes," said Harrison. "We're excited to use the platform to communicate effectively and consistently, both within our teams and as a department."
Austin Peay's 16 teams join more than 1,900 Division I teams in partnership with Teamworks to improve communication and collaboration.
"We're proud to welcome Austin Peay to the Teamworks Family," said Zach Maurides, CEO and Founder of Teamworks. "With the time saved and new opportunities for connection created with Teamworks, Austin Peay will be better equipped to empower its student-athletes to reach their highest potential."
About Teamworks
Teamworks is the leading athlete engagement platform, empowering more than 2,500 clients around the world to better connect and collaborate by simplifying their internal processes. Based in Durham, North Carolina, and founded in 2004, Teamworks continues to invest heavily in technology and expand the team to respond to the increasing customer demand.
Organizations that depend on Teamworks to create a culture of communication and accountability include more than 1,900 NCAA Division I programs including every Autonomous Conference institution; professional teams in the NFL, MLB, NBA, NHL, MLS and EPL; collegiate and professional conferences; and national governing bodies.
Visit www.teamworks.com for more information.