Austin Peay State University (APSU)

Clarksville, TN – The U.S. Military Academy at West Point recently featured Austin Peay's ROTC Ranger Challenge team on its website ahead of the prestigious Sandhurst 2019, the world's premier academy-level military skills competition.
In doing so, West Point officials noted Austin Peay's team includes seven active-duty soldiers participating in the Army's Green to Gold program.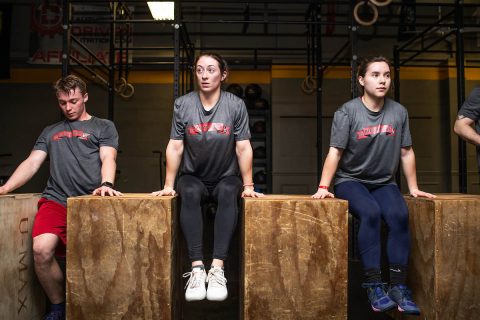 The Green to Gold Active Duty Option program is a two-year program that provides eligible, active-duty enlisted soldiers an opportunity to complete a baccalaureate degree or a two-year graduate degree and earn a commission as an Army officer, according to Army's recruitment website.
In other words, these soldiers are active-duty troops attending Austin Peay's ROTC program. Most already have served several years in the Army, and some of APSU's cadets have more than 10 years in the Army.
As the Army's recruitment booklet puts it, the Green to Gold program "provides leadership training to highly qualified and motivated regular Army active-duty enlisted soldiers."
The seven Green to Gold members of Austin Peay's team are: Steven Price, team captain; Daniel Cole, assistant team captain; Brandon Hagens; Brendan Dickinson; Kylie Head; Walter Higbee; and Christina Taylor.
"I wanted to make more of a difference leading soldiers as an officer in the military," Cole, who has been a noncommissioned officer in the Army for several years, said. "I think I will benefit the Army and the future soldiers going into the Army."
Dickinson will attain his master's in history through the program.
"I'm kind of getting a little stability for my family," Dickinson, who has been married about a year and recently welcomed his baby daughter to the world, said.
APSU Cadets To Compete At Sandhurst
Austin Peay's Ranger Challenge team will be one of 16 ROTC teams to compete next month at West Point's Sandhurst 2019.
The Austin Peay team qualified for the April 12th-13th competition by excelling at November's Bold Warrior Challenge at Fort Knox, Kentucky.
APSU will compete against schools such as Virginia Military Institute, Johns Hopkins University and Florida State University, against 14 teams from other countries and against teams from four U.S. service academies.
The Sandhurst gives Austin Peay cadets a chance to prove they can compete with the best in the world, Cole said.
"We're able to display and be proud of the ROTC program at Austin Peay," he said. "It will display what our cadets can do, that we do have strong cadets here who are mentally tough and give Austin Peay a good name."
The competition inspires excellence through a rigorous course that encompasses physical and mental challenges that reflect the tempo, uncertainty and tasks of combat operations, according to a news release from the U.S. Military Academy at West Point.
Learn More
The Austin Peay Center at Fort Campbell is having a Green to Gold briefing 10:00am March 26th at Building 203, Bastogne Avenue on post.
For more about the Army's Green to Gold program, click here.
For more information about Sandhurst 2019, click here. APSU is featured throughout.
For more about Austin Peay's ROTC program, visit https://www.apsu.edu/rotc/.
To read a previous story about the Austin Peay team qualifying for the Sandhurst competition at West Point, click here.