Montgomery County Animal Care and Control (MCACC)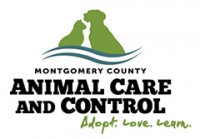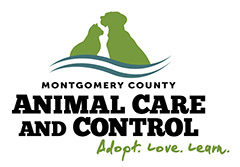 Montgomery County, TN – Montgomery County Animal Care and Control (MCACC) received a $2,000 Petfinder 'Nestle Purina New Year, New Home Pet Adoption Grant' from the Petfinder Foundation this week.
The Petfinder 'Nestle Purina New Year, New Home Pet Adoption Grant' program is used to help subsidize pet adoptions with free or fee-reduced fees at Petfinder organizations that are awarded this grant.
"We are grateful to be awarded with this grant because it provides us with an additional opportunity to have more of our dogs and cats placed in their forever homes. We continuously look for assistance in placing our animals, and are thrilled to be selected for this grant," said MCACC Director David Kaske.
Purina Petfinder and the Petfinder Foundation believe every adoptable pet deserves a forever home. The Petfinder.com Foundation assists the 12,000+ animal shelters and rescue groups that post their adoptable pets on Petfinder.com.
A nonprofit 501(c)(3) organization, the Petfinder Foundation helps adoption organizations find homes for the pets in their care through its Sponsor A Pet, Disaster Fund, Quality of Life and other programs.
Since its founding in 2003, the Petfinder Foundation has given more than $20 million in cash and product grants to shelters and rescue groups in the United States, Canada and Mexico.
MCACC posts its adoptable pets at www.petfinder.com/shelters/TN20.html
For information on upcoming adoption specials and promotions and to see all animals available for adoption as well as other information about MCACC visit www.mcgtn.org/animal-control or call 931.648.5750.
About Montgomery County Animal Care and Control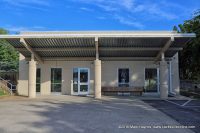 The mission of Montgomery County Animal Care and Control is to promote and enforce the humane treatment of our animal population as well as a dedication to rabies eradication, reducing animal euthanasia and controlling the pet population through a cooperative effort with the community.
MCACC continues to strive to be a well-respected community leader and primary source for the optimal care and protection of animals and people in Montgomery County.
Our mission is accomplished through working in compliance with state and local regulations; cooperation with area Veterinary clinics, animal organizations, and animal rescue groups; advancing community and staff education and by serving for the protection, welfare and adoption of animals.
You can contact MCACC by phone at 931.648.5750. MCAC is located at 616 North Spring Street, Clarksville, TN 37040.
You can visit their website at www.mcgtn.org/animal-control
Sections
News
Topics
David Kaske, Grant, MCACC, Montgomery County, Montgomery County Animal Care and Control, Petfinder