AAA reports Unplanned Refinery Maintenance Boosts Pump Prices While Gas Stocks Continue to Shrink
AAA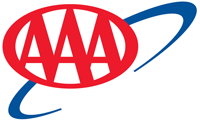 Tampa, FL – Refinery maintenance season has hit some unexpected bumps in the road, leading to higher pump prices as the nation settles into spring.
According to new data released from the Energy Information Administration (EIA), total domestic refinery utilization – a measure of how much crude and other feedstocks refineries use to make various products, including gasoline – fell to 86.4 percent last week.
At this time last year, EIA measured total refinery utilization at 93 percent.
The year-over-year difference underscores the impact of unplanned refinery maintenance on markets across the country, including Marathon's 383,000-b/d Los Angeles refinery's Carson facility and the 200,000-b/d McKee refinery in West Texas, which has led gasoline production to tighten.
EIA reported that total domestic gasoline production hit 9.8 million b/d last week – down from 10.1 million b/d at the end of March 2018.
Lower gasoline production and refinery utilization last week contributed to a 1.8 million bbl loss in total domestic gasoline stocks, which now sit at 236.8 million bbl. Until refineries return to normal operations, which will take a few weeks, American motorists should expect pump prices to continue increasing as gasoline demand gains steam.
Since Monday, the national average for unleaded regular gasoline has increased two cents to $2.715.