Tennessee State Fire Marshal's Office (SFMO)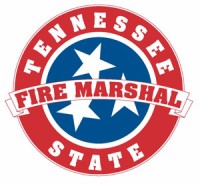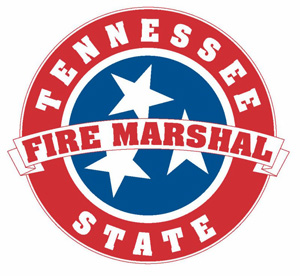 Nashville, TN – Tennessee's overall fire death rate continues to decline following the national downward trend in the reduction of fire deaths according to statistics compiled in the recently completed annual report for the Tennessee State Fire Marshal's Office (SFMO).
The report, which includes details of Tennessee's overall declining fire death rate along with statewide fire prevention and education efforts, compiles data provided by fire departments from across the Volunteer State along with information, statistics, and advancements made by the SFMO's eight sections: Education & Outreach; Fire Investigations; Codes Enforcement; Residential, Electrical and Marina Inspections; Manufactured Housing and Modular Buildings; Fire Service and Codes Enforcement Academy; Firefighting Commission; and Administrative Services.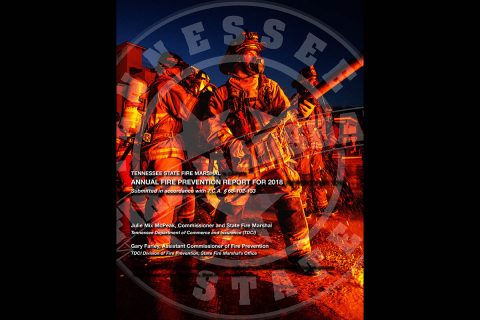 Tennessee, which has historically ranked among the highest states with civilian fire deaths, is now ranked No. 11 in the nation for fire deaths by the National Fire Protection Association (NFPA) with 14.6 deaths per million from 2011 – 2015. This compares to its ranking as No. 6 in the nation from 2006 – 2010.
"The State Fire Marshal's Office has a singular mission: to make Tennessee a safer place where families can live, work, and play," said Tennessee Department of Commerce and Insurance Commissioner and State Fire Marshal Julie Mix McPeak. "The annual report serves as a statistical snapshot of fire education, prevention and code enforcement efforts in Tennessee. We thank our partners for their help in making Tennessee safer."
Other highlights include:
While Tennessee fire departments reported 100 fire deaths in Tennessee in 2018 (an 18% increase over 85 deaths in 2017) the overall trend for fire deaths in Tennessee is declining. The rate of unintentional fire deaths in 2018 was 14.8 deaths per million in Tennessee.
Over 21,350 smoke alarms were installed in Tennessee homes through the "Get Alarmed, Tennessee" program. Additionally, 53 Tennesseans escaped residential structure fires in 2018 thanks to alarms installed through "Get Alarmed, Tennessee!" The program, which started in 2012, received renewed federal grant funding in 2018 continuing the life-saving initiative through at least 2019.
In October 2018, the Tennessee Fire Service and Codes Enforcement Academy (TFACA) celebrated the ceremonial groundbreaking of a new 19,000 square foot conference center. This space will accommodate large and specialty classes, incident management courses, conferences, and graduations. Last year, a total of 14,484 students were enrolled in TFACA and participated in 1,063 classes.
The Electrical, Residential, and Marina section issues permits and performs inspections to enforce state electrical, building, and energy conservation codes. Following the passage of the Noah Dean and Nate Act in 2015, marina inspections were added to this division's operations. Inspectors successfully completed the inspections of every Tennessee public marina and dock, correcting numerous safety violations which, if not detected, could have resulted in serious injuries or death.
To see the full 2018 SFMO Annual Report, click here. For more information about the Tennessee State Fire Marshal's Office, visit tn.gov/fire.