Nashville, TN – Eighty of Tennessee's 95 counties recorded an unemployment rate in March 2019 that is lower compared to the same time last year according to newly released data from the Tennessee Department of Labor and Workforce Development (TDLWD). Also, in the year-to-year comparison, the rates in nine counties held steady, while six counties saw increases.
The Montgomery County unemployment rate was 3.6 percent in March, up 0.2 percent from February.
«Read the rest of this article»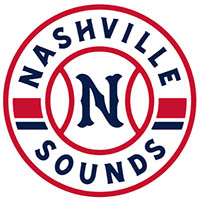 Des Moines, IA – Saturday night's game between the Nashville Sounds and Iowa Cubs was postponed due to rain at Principal Park. The two teams will play a doubleheader on Sunday, April 28th set to begin at 1:08pm The doubleheader will be two seven inning games.
The 2019 season is the 42nd in Nashville Sounds franchise history and first as the Triple-A affiliate of the Texas Rangers. Single-game tickets are available now by calling 615.690.4487 or by visiting www.nashvillesounds.com
Clarksville, TN – Right fielder Parker Phillips hit two late home runs as the Austin Peay State University (APSU) baseball team pulled away for a 7-1 Ohio Valley Conference victory against SIU Edwardsville, Saturday afternoon on Joe Maynard Field at Raymond C. Hand Park.
«Read the rest of this article»

Memphis, TN – As has become tradition, the Austin Peay State University (APSU) track and field made its way to the Bluff City for the final weekend in April and emerged from the Memphis Tiger Invitational with positive momentum as the calendar prepares to turn to May—championship month in the world of track and field.
«Read the rest of this article»

Clarksville, TN – While many are familiar with their full band performances, the Cumberland Winds will feature the fine musicians from our community who make up the group during a recital at the Roxy Regional Theatre on Friday, May 3rd, 2019 at 7:30pm.
Featuring soloists and small ensembles performing varied styles and types of music in the intimate setting of the Roxy Regional Theatre, the evening will include performances by Tamera Deichert and Yvonne Kendall on flute duet, Michael Stewart and Emmanuel Mejeun on French horn duet, and Patricia Ritter and Yvonne Kendall on harp and flute duet, as well as pieces by Cumberland Winds' Woodwind, Saxophone and Clarinet Quartets. Musical direction will be provided by Mike Ritter.
«Read the rest of this article»

Nashville, TN – The Austin Peay State University (APSU) women's tennis team will play for an Ohio Valley Conference Tournament Championship in the second straight season after shutting out Southeast Missouri, 4-0, Saturday, at Centennial Sportsplex.
«Read the rest of this article»

Clarksville, TN – Middle school-age girls are invited to develop their leadership skills and build new friendships during the 2019 Girls' Leadership Summer Camp, June 10th-14th, 2019 at Austin Peay State University (APSU).
«Read the rest of this article»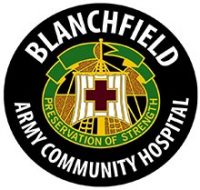 Fort Campbell, KY – Soldiers from Blanchfield Army Community Hospital (BACH) joined their medical counterparts from the Fort Campbell-based 586th Field Hospital recently for a field training exercise aimed at measuring the readiness of the 586th and its ability to integrate medical staff from BACH.
"The 586th Field Hospital was activated last year and began its training cycle from the ground up, creating clinical standard operating procedures…developing methods to test the SOPs. The focus of this FTX is to get after our clinical tasks for the 68 Whiskey's (combat medic specialists) and 68 Charlies (practical nursing specialists) and integrate some of our medical augmentees who work at Blanchfield Army Community Hospital," said Maj. Matthew O'Conner, chief of nursing for the 586th and FTX coordinator.
«Read the rest of this article»

Clarksville, TN – Austin Peay State University (APSU) retired professor of education Dr. Camille Holt recently donated $25,000 to the Austin Peay Foundation to honor the memory of her late parents by creating the Jo and Isaac Buck Endowment, an endowed scholarship program to benefit APSU students.
«Read the rest of this article»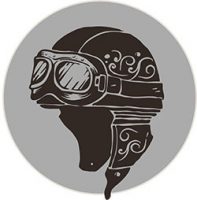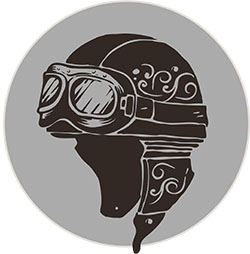 Clarksville, TN – Anybody who has ever crashed on a motorcycle is lucky to have "lived to tell the tale." The one thing I've learned about laying it down is the questions about "what happened" never go away.
"But I'm a good rider" we say. "I wasn't doing anything stupid" we say. The reality is just that "shit" happens. Both times I've laid a bike down, it was "pilot error." I simply was trying to do too much and lost control. Bottom line.
If you've ever been hit by another vehicle, or a deer, or simply something in the road, you have a clear cut explanation for your accident. Most of the time, there are questions. I second guessed myself for weeks about it.
«Read the rest of this article»