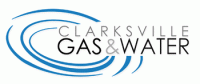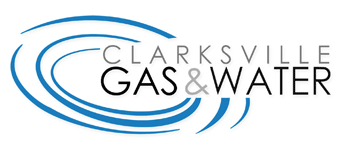 Clarksville, TN – The Clarksville Gas and Water Department will begin scheduling planned water outages later in the evening in order to lessen the effect on our customers. When possible, planned outages will begin at 10:00pm, in lieu of the previous more frequently scheduled time of 8:00pm.
Interim General Manager, Mark Riggins, states, "These 'late night' outages are meant to minimize any disturbance in the service of our customers while we make repairs on main lines. Pushing the time back to 10:00pm will allow more time for our customers to prepare late meals, bathe, etc. before these outages occur."
Employees may begin the tasks necessary to achieve the final product much earlier, but will refrain from shutting off the water until the scheduled time. While this change will decrease customer disturbance, measures to ensure the safety of employees and the public alike must increase.
"We will strive to follow all regulations and guidelines as they pertain to safety and traffic control, but we need your help as well. The greatest way that you can help in these situations is by reducing your speed of travel, heightening your awareness, and following the directions of signage and/or our employees while traveling through these work zones," Mark Riggins said.
"While our employees do their absolute best to schedule this work, there will continue to be emergency situations that may require unexpected and sudden outages throughout the system from time to time. Clarksville Gas & Water will continue to attempt to notify customers of these situations in a timely fashion," stated Riggins.
About Clarksville Gas and Water
Clarksville Gas and Water is proud to safely and efficiently deliver natural gas, water and sewer services to the citizens of Clarksville-Montgomery County by a courteous and professional team of knowledgeable employees.
Natural gas service is also provided to Robertson and Cheatham counties in Tennessee, Christian and Todd counties in Kentucky and to the Fort Campbell, Kentucky military installation.
CGW is also home to the City Engineering Office that provides expert design and support for water and sewer system capital improvement projects.
Clarksville Gas and Water Department's main office is located at 2215 Madison Street, Clarksville, Tennessee. The phone is 931.645.7400. Hours are 8:00am-4:30pm Monday-Friday.
For an emergency after hours, call 931.645.0116, 4:30pm-8:00am Weekends and Holidays.
For more information about Clarksville Gas and Water, visit their website at www.clarksvillegw.com