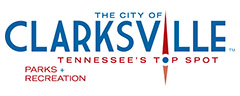 Clarksville, TN – Clarksville Mayor Joe Pitts has proclaimed May as Bicycle Month in Clarksville and encourages all citizens to give biking a try.
There are many reasons to promote bicycle ridership in Clarksville.
These reasons include
Bicycle trips create zero emissions, contributing to better air quality.
Cities that promote bicycling tend to retain and attract young families.
Improved bicycling conditions add to the vitality of the community and provide access to recreational destinations across the region.
Better bicycling facilities provide access to public transit, thereby increasing transportation options.
In celebration of Bicycle Month, Clarksville Parks and Recreation is offering free, 60-minute Clarksville BCycle rides every Friday during the month of May. A promotional code is not required. Usage fees apply to trips lasting longer than an hour.
Clarksville is home to five bike-share BCycle stations: Liberty Park; Cumberland Riverwalk at McGregor Park; the Clarksville Greenway's Pollard Road trailhead; downtown at the corner of Public Square and Franklin Street; and at Austin Peay State University.
For more information, visit clarksville.bcycle.com
Here is Mayor Pitts's full proclamation:
Proclamation
Bicycle Month
Whereas, the bicycle is an economical, healthy, convenient, and environmentally sound form of transportation and an excellent tool for recreation and enjoyment of Clarksville's scenic beauty; and
Whereas, Clarksville's road and trail system attracts bicyclists each year, providing economic health, transportation, tourism, and scenic benefits; and
Whereas, Clarksville's bike share program "Clarksville BCycle" provides 10,000 low cost bike trips each year, allowing riders to navigate parks, Austin Peay State University and the downtown area while tracking the miles they ride, the calories they burn, and the carbon emissions they avoid; and
Whereas, creating a bicycling-friendly community has been shown to improve citizens' health, well-being, and quality of life, growing the economy of Clarksville, attracting tourism dollars, improving traffic safety, supporting student learning outcomes, and reducing pollution, congestion, and wear and tear on our streets and roads; and
Whereas, the League of American Bicyclists, schools, parks and recreation departments, police departments, public health districts, hospitals, companies and civic groups will be promoting bicycling during the month of May 2019; and
Whereas, these groups are also promoting bicycle tourism year round to attract more visitors to enjoy our local restaurants, hotels, retail establishments, and cultural and scenic attractions; and
Whereas, these groups are also promoting greater public awareness of bicycle operation and safety education in an effort to reduce collisions, injuries, and fatalities and improve health and safety for everyone on the road; and
Now, Therefore, I, Joe Pitts, Mayor of the City of Clarksville, do hereby proclaim May 2019, Bicycle Month.
Sections
News
Topics
Austin Peay State University, biking, Clarksville, Clarksville BCycle, Clarksville Greenway, Clarksville Mayor, Clarksville Parks & Recreation Department, Clarksville Parks and Recreation, Clarksville TN, Cumberland RiverWalk, Franklin Street, Joe Pitts, Liberty Park, McGregor Park, Pollard Road Trailhead, Public Square