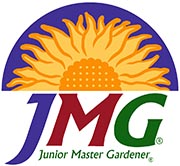 Clarksville, TN – On June 24th through June 28th, 2019, the Montgomery County Cooperative Extension's 4-H and Master Gardener programs are teaming up to present a free day camp for children and teens. It will take place in Brandon Hill Heritage Youth Garden at 1202 Commerce Street in Clarksville.
Each morning, from 9:00am to noon, registered youths will learn about gardening and nature by participating in fun lessons and activities. Participants who attend throughout the week will earn Junior Master Gardener certificates.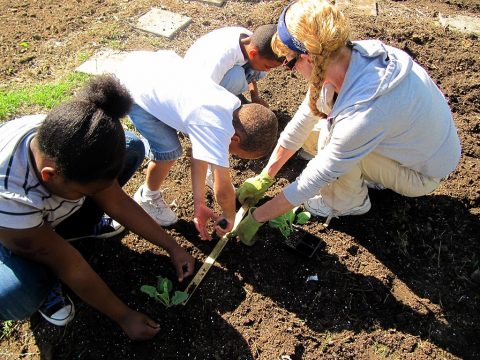 Sessions will include games, crafts, and hands-on activities in a park-like setting. Breakfast snacks and lunches will be provided. Topics during the camp will be Gas Gobblers, Honeybees, Secret Life of Trees, Oxygen Factory, and Five Senses Food Lesson.
Lessons will be taught by Montgomery County Extension staff, Montgomery County Master Gardeners, and the Clarksville City Forester. Adult volunteers will be required to complete University of Tennessee volunteer forms and meet UT child protection requirements.
The camp is free of charge and open to all, but registration is required. Register by June 20 to ensure sufficient supplies. Youths aged 9 to 19 will be enrolled as 4-H members. Children 8 years and under must have an adult on site with them.
Contact Montgomery County Extension personnel Karla Kean, Melanie Aiosa, or Amy Barrett at 931.648.5725 for more information or for registration forms. Email them at or
Founded by the late Geneva Bell, Brandon Hill Heritage Youth Garden has been a place for youngsters to experience gardening as a way to grow healthful foods for their families and community. Ms. Bell knew that although our ancestors farmed, or grew food in urban gardens, many young people are unaware of how food is raised.
She envisioned the next generation eating wholesome foods and saving money through home or community gardening. For more than ten years, children, teens, and adult volunteers have grown fruits and vegetables in the plots at the corner of Glenn Street and Commerce Street that Ms. Bell named for the neighborhood in which they stand. After her passing, in 2018, Ms. Bell's family and supporters vowed to continue her work to educate and direct young people.
The Junior Master Gardener program is an international youth gardening program of the university cooperative Extension network. JMG engages children in novel, "hands-on" group and individual learning experiences that provide a love of gardening, develop an appreciation for the environment, and cultivate the mind.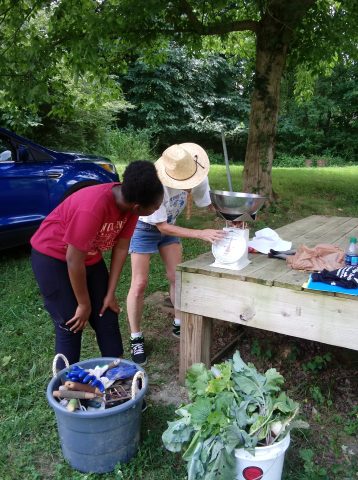 Children can get involved in exploring their world through meaningful activities that encourage leadership development, personal pride and responsibility, and community involvement.
4-H is America's largest youth development organization, empowering nearly six million young people across the U.S. with the skills to lead for a lifetime. 4-H is delivered by Cooperative Extension, a community of more than 100 public universities across the nation that provides experiences where young people learn by doing.
For more than 100 years, 4-H has welcomed young people of all beliefs and backgrounds, giving kids a voice to express who they are and how they make their lives and communities better.
Donations to offset costs of Brandon Hill Garden programs may be directed to UT/TSU Extension/Montgomery County, Attn: Brandon Hill Garden Project, 1030 Cumberland Heights Rd. STE-A, Clarksville TN 37040.
For more, visit the Facebook page Brandon Hill Heritage Youth Garden. #JMGkids #mocoext
TSU-13-0047 (A)-7d-17090 Tennessee State University is an AA/EEO employer.