Clarksville, TN – The Clarksville Transit System (CTS) is studying ways to improve bus service and increase ridership and invites area residents to complete a brief online survey.
Overall, CTS is collecting the data to gain a better understanding of transportation needs and trends and to better serve the citizens of Clarksville.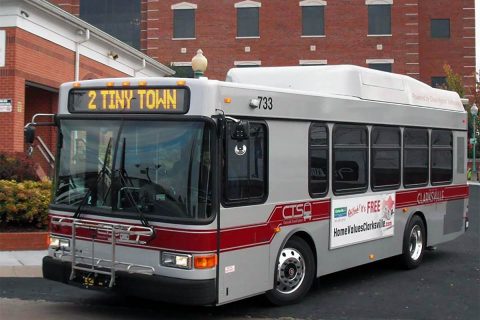 "This is a community wide survey, so we would like to get a strong response," said Paul Nelson, CTS Transportation Manager.
"The goal is to find out where we might need to add new routes, or if we need to increase service times. We also want to get a good idea about what barriers there may be to ridership, so we can make adjustments," Nelson stated.
The survey seeks information on frequency of bus ridership, vehicle ownership, other means of transportation used and general attitudes about the bus service and transportation system. It also probes whether adding service time or more destinations would increase an individual's likelihood of using the bus system.
"We're also looking at Census data, local housing trends and employment information to help identify route and time changes that may be needed," Nelson said.
The survey will be available online through May, and the study report will be completed in June. You can click here to take the survey.
Nelson urges residents and business owners to call him directly at 931.553.2430 to share information related to the survey and the ongoing system evaluation.