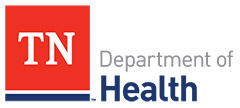 Nashville, TN – The Tennessee Women, Infants and Children (TNWIC) or WIC Program has transitioned from a paper-based method of issuing benefits to an electronic benefit transfer system.
Tennessee families participating in WIC now use their TNWIC cards instead of paper vouchers to purchase WIC-approved foods. TNWIC is now available in all 95 counties of Tennessee.
«Read the rest of this article»
Charleston, IL – Austin Peay State University (APSU) baseball catcher David Martinez' three-run home run in the third inning gave the Governors a lead it would not relinquish on the way to a 6-3 Ohio Valley Conference victory against Eastern Illinois, Sunday, May 12th at Coaches Stadium.
«Read the rest of this article»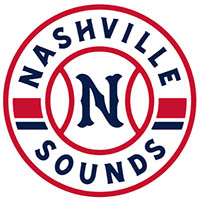 Memphis, TN – The Nashville Sounds lost their third straight game after a 7-2 loss to Memphis, Sunday. Tim Dillard earned his second loss of the season while Ryan Helsley earned his first win of the season for the Redbirds.
Two runs were scored by the Redbirds in the first inning. Tyler O'Neill hit a single to score Drew Robinson, Adolis Garcia would ground out to score another to make it 2-0 after one inning.
Memphis would score a run in the second and third inning each. Robinson had a RBI single in the second and Rangel Ravelo hit the RBI single in the third.
«Read the rest of this article»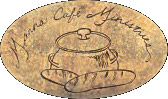 Clarksville, TN – Manna Café Ministries will conduct a Mobile Pantry food giveaway on Saturday, May 18th, 2019.
The Mobile Pantry will be held at Radical Mission located at 150 Richview Road, Clarksville, TN (right across from Richview Middle School).
«Read the rest of this article»

Clarksville, TN – Clarksville Police are requesting the public's assistance in locating Cedric St Hill, age 32, height 5'9″, weight 170 lbs. with active warrants for Aggravated Statutory Rape and Theft on file.
He allegedly had sex with a juvenile over the age of 15. Cedric St Hill is 32 years old. He also took money from the victim's wallet without their consent or knowledge.
«Read the rest of this article»
Dallas, TX – A Swedish review of out-of-hospital cardiac arrest data shows rates of bystander CPR nearly doubled; compression-only (or Hands-Only CPR) increased six-fold over an 18 year period; and the chance of survival was doubled for any form of CPR compared with no CPR, according to new research in the American Heart Association's journal Circulation.
«Read the rest of this article»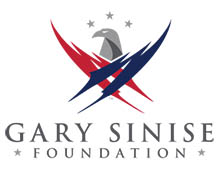 Adams, TN – Members of the Gary Sinise Foundation were in town this week to present a specially adapted smart home to United States Army CW5 Gary Linfoot (Ret.), a pilot in the Army's elite 160th Special Operations Aviation Regiment (Airborne) (SOAR(A)).
Linfoot was injured on May 31st, 2008 while conducting operations in Iraq, when his helicopter suffered catastrophic mechanical failure. Linfoot was severely injured in the crash-landing, Medics evacuated him to Germany for spine stabilization surgery. His treatment then took him to Walter Reed National Military Medical Center, the Tampa VA Hospital, and finally the Shepherd Center in Georgia.
«Read the rest of this article»

Cape Girardeau, MO – The Austin Peay State University (APSU) track and field earned a top-three finish at the Ohio Valley Conference Outdoor Championships for the first time since 2015, placing third in the 2019 event thanks to some outstanding final-day performances.
«Read the rest of this article»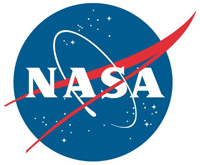 Mountain View, CA – Astronomers have discovered a third planet in the Kepler-47 system, securing the system's title as the most interesting of the binary-star worlds. Using data from the NASA Kepler space telescope, a team of researchers, led by astronomers at San Diego State University, detected the new Neptune-to-Saturn-size planet orbiting between two previously known planets.
With its three planets orbiting two suns, Kepler-47 is the only known multi-planet circumbinary system. Circumbinary planets are those that orbit two stars.
«Read the rest of this article»