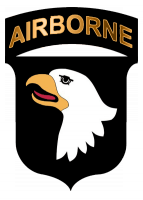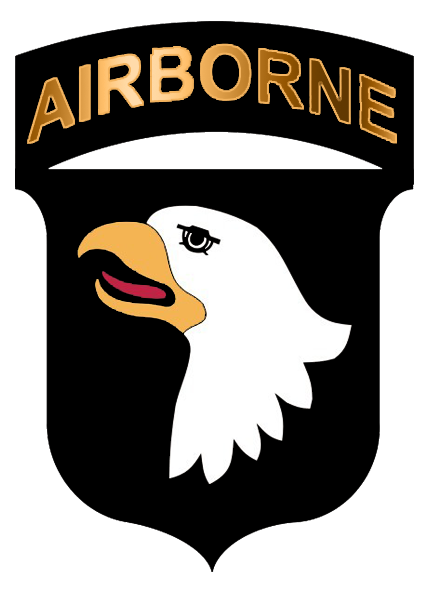 Fort Campbell, KY – On Wednesday, May 15th, 2019, several hundred active-duty 101st Airborne Division Soldiers will be joined by almost 80 Vietnam-era U.S. Army Veterans for a 31.87-mile ultramarathon at Fort Campbell, Kentucky, as part of their commemoration of the 50th anniversary of the Battle of Hamburger Hill.
This week marks 50 years since the frontal assault on Hill 937, Dong Ap Bia, Vietnam. The ten-day engagement, more commonly referred to as Hamburger Hill, was fought by U.S. Army Soldiers, including those from the 101st Airborne Division, U.S. Marines and the South Vietnamese military.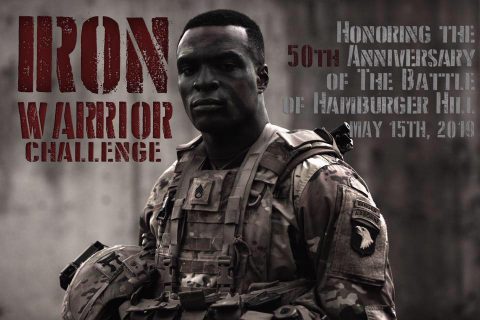 The Soldiers, primarily of 3rd Battalion, 187th Infantry Regiment "Iron Rakkasans," 3rd Brigade Combat Team, 101st Airborne Division, have spent the week honoring their predecessors through an "Iron Warrior Challenge," which began last week with a 3,187-step stair climb at Nissan Stadium in Nashville Tennessee.
They also completed a 1.87-mile open-water swim at Land Between the Lakes, Kentucky.
Beginning at 8:00am Wednesday morning, the ultramarathon will circle through the southern half of Fort Campbell. Race competitors will have until sundown to complete this grueling challenge and claim their official "Iron Warrior" belt buckle, presented to every finisher of the race. The majority of Veterans will join at the final mile to walk with their younger counterparts.
"The 31.87 mile Ultramarathon is the culmination of the three events we have designed to pay tribute to a group of Veterans who sacrificed everything for their country," said Lt. Col. Martin J. Bowling, commander of 3rd Battalion, 187th Infantry Regiment "It will challenge participants in ways they have never felt, bringing them closer to the struggle the Veterans have faced for more than 50 years. It's our way of saying thank you, it's our way of saying welcome home."
The event will be supported by Fort Campbell United Service Organizations, among others.
"The opportunity to support this race was one we couldn't pass up," said Kari Moore, of the USO. "Not only will we be sustaining the racers themselves, but we'll also be supporting an event marking a pivotal time in the history of the 101st Airborne Division. Supporting this race strengthens America's military service members by keeping them connected to family, home and country, which is what we strive to do at the USO."
Those interested in signing up for the race still can! Visit www.rakkasanassociation.org/iron-warrior to register
The race is free and open to civilians and Soldiers alike. Not interested in running? Sign up as a race supporter under "Volunteer."
Additional information about the Iron Rakkasan's week of events can be found at www.facebook.com/ironrakkasans/