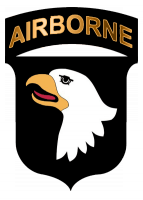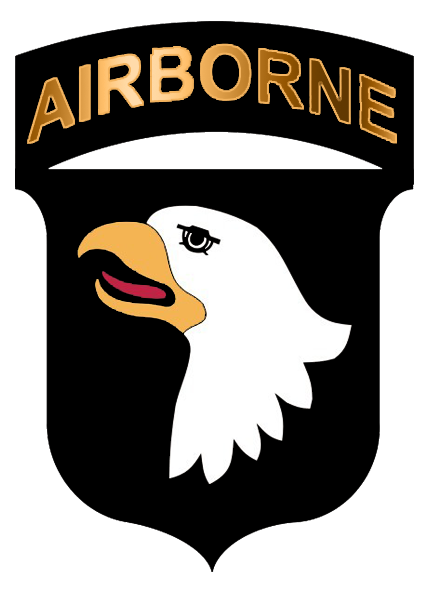 Fort Campbell, KY – On April 4th, 2019, Fort Campbell's newest Air Assault School graduates from The Sabalauski Air Assault School at Fort Campbell, KY congratulates Pvt. Tony Cateriano from 1st Battalion, 26th Infantry Regiment and Pvt. Christan Morales from 1-502nd Infantry Regiment "First Strike", 2nd Brigade Combat Team for becoming the Honor Graduate and Ruck March Champion for class 17-19.
Pvt. Cateriano, 21, from Santa Barbara, CA, was the Distinguished Honor Graduate for his class. "There wasn't anything that was too hard to deal with because we had the best instructors," said Cateriano. "I knew what was going to happen and when it was going to happen. Team 3 was the best team!"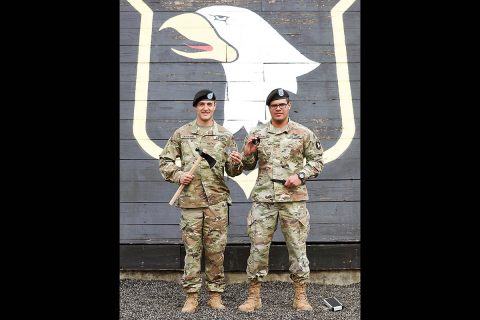 Pvt. Morales, 20, from Sebring, FL, was The Sabalauski Air Assault School Ruck March Champion with a time of 2 hours and 17 min during the 12 mile ruck march that was necessary to graduate. Everyone must reach the finish point with a time of three hours of less.
"The twelve mile ruck march was the hardest part of this school," said Morales. "Knowing that there was always someone behind me kept me going. I just wanted to finish first to show that I'm the best that there is. This was a good experience and Air Assault School was fun, it sucks that I can't do it again."