Clarksville, TN – The Fiscal Year 2020 financial plan for the City of Clarksville was presented by Clarksville Mayor Joe Pitts today in a formal speech to citizens and the City Council.
In presenting his first budget since taking office in January, Mayor Pitts outlined his financial priorities for the City, and offered specifics on plans for public safety improvements, better roads and improved family recreation facilities.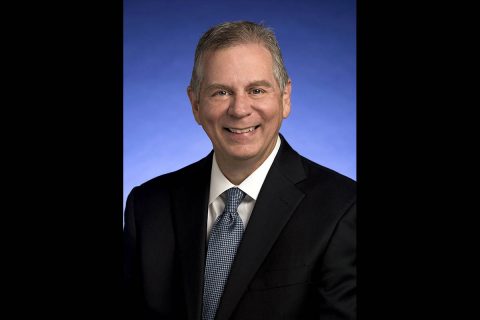 In the broadest analysis, the total proposed budget for Fiscal 2020 is $523 million.
This includes expenditures in the General Fund and all enterprise funds, such as CDE Lightband, Clarksville Gas & Water and Clarksville Transit System, and other special revenue funds.
The proposed 2020 General Fund, or operating, budget is $103,132,672, which represents an increase in operating expenses of 7 percent over the 2019 General Fund total.
Along with his broader agenda, the Mayor discussed:
Support for the Clarksville Police Department with more manpower and equipment, and plans to purchase equipment for Clarksville Fire Rescue.
Work on several major road projects, including Whitfield Road, Rossview Road and the Northeast Connector.
Plans to improve existing parks and recreation assets and acquire a site for a new community recreation center in northeast Clarksville.
The budget calls for adding a total of 15 new positions, including seven police officers, four new maintenance workers for Clarksville Parks & Recreation/Golf, three loss prevention/security specialists and one new Clarksville Street Department worker.
Proposed departmental budgets have been presented during a series of City Council Committee meetings. City Council will consider the FY 2020 budget at special meetings during the next several weeks. Passage of the new budget is scheduled for June 20th, and the City's 2020 Fiscal Year begins on July 1st, 2019.
A presentation of FY 2020 budget information, including the mayor's speech, an accompanying slideshow, and the full budget document are online at https://tn-clarksville.civicplus.com/803/Fiscal-Year-2020-Budget