Montgomery County, TN – The Clarksville-Montgomery County School System (CMCSS) has named four assistant principal positions and the Finance Director and the principal for the Middle College High School at Austin Peay State University (APSU).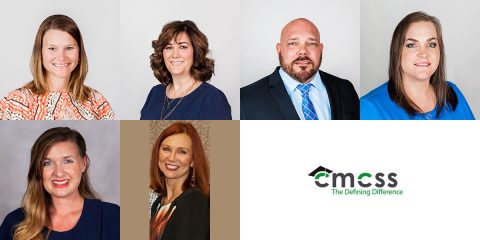 Dr. Theresa Muckleroy has been selected as principal of the Middle College, replacing Melissa Champion-Emerson who is relocating.
Muckleroy has served as principal of Northwest High School since August 2014. She has 34 years in the field of education, including 16 years as a classroom teacher in Kentucky, Texas, Georgia, and Tennessee and 18 years as an administrator.
She earned her B.S, M.A. and Ed.S. from Austin Peay State University; her J.D. from Nashville School of Law and Ed.D. from Tennessee State University.
Jessica Hernandez, who has served as assistant finance director at CMCSS for seven years, will be promoted to Finance Director, replacing Marcia Demorest who has been named Chief Financial Officer. Hernandez has an additional nine years' experience working in accounting and financial analysis for Freudenberg Filtration Technologies and Freudenberg Nonwovens. She earned a B.S. in accounting from Murray State University.
Meanwhile, Mandy Frost has been named to the assistant principalship at West Creek High School. She spent four years as assistant principal at Northeast High School. She previously taught math and served as department chair at Northwest High School for eight years. She also taught at Christian County Middle School for six years. She earned a doctorate in education from Union University with a major in educational leadership. She completed her Ed.S. at Austin Peay, her M.A. at Murray State University and a B.S. in math and education from Austin Peay.
In elementary school assistant principal appointments, Beth Dycus will serve at Hazelwood Elementary School; Dale Land will serve at Liberty Elementary School, and Nikki Lavigne will serve at Moore Magnet Elementary School.
Dycus has been an academic coach since 2013. Previously, she was a fourth-grade math teacher for the Department of Defense. She earned her master of arts in education from Austin Peay.
Land was an academic coach for two years and has had classroom teaching experience at Kenwood Middle School and Ringgold Elementary School. He served in the U.S. Army from 1988 to 2008. He earned his Ed.S. in administrative leadership from Carson-Newman University, an M.A. in teaching from Austin Peay, and a B.S. in criminal justice from Troy University.
Lavigne has two years' experience as an assistant principal, as well as six years of a coaching and classroom teaching background. She has a master's degree in educational leadership from Trevecca Nazarene University and a B.S. in elementary education from Austin Peay.