Nashville, TN – The Nashville Sounds cranked out 16 hits in 9-5 win against the Express in front of a sellout crowd of 11,506 at First Tennessee Park Sunday night. Zack Granite had three hits for Nashville while Matt Davidson, Jett Bandy and Hunter Cole each hit two-run homers.
In the bottom of the first, Granite led off with a bunt-single and scored on a Scott Heineman double. Davidson hit Heineman in on a home run to give Nashville a 3-0 lead.
Kyle Tucker led off the top of the fourth inning with a solo home run for Round Rock to cut Nashville's lead 3-1.
«Read the rest of this article»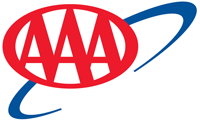 Orlando, FL – AAA's latest survey reveals that despite many Americans having interest in electric vehicles, when asked if most vehicles will be electric by 2029, only 4 in 10 said yes.
Yet, a separate study AAA conducted earlier this year found that more than half of Americans believe that in this same time frame most cars will have the ability to drive themselves – a reality that is much less likely to happen.
«Read the rest of this article»
Clarksville, TN – Clarksville Online will be bringing your pets from different rescue organizations that are in need of a good home in Clarksville-Montgomery County and surrounding areas.
Dogs and cats of all ages, breeds and sizes are available through area animal rescues and shelters, as well as opportunities to help homeless animals through foster programs, donations and help with fundraisers and other family-friendly activities.
Contact a rescue near you to learn more.
«Read the rest of this article»

Nashville, TN – Changes to deer hunting regulation has been made by the Tennessee Fish and Wildlife Commission (TFWC) in continued response to chronic wasting disease (CWD) which was found in three southwestern Tennessee counties last winter.
The commission approved the Tennessee Wildlife Resources Agency's recommendation to establish a new CWD deer hunting unit for the counties in which we have found CWD-positive deer (Fayette County, Hardeman County, and Madison County) and counties within 10 miles of a positive CWD deer location (Chester County, Haywood County, McNairy County, Shelby County and Tipton County).
«Read the rest of this article»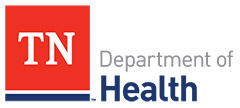 Nashville, TN – The Tennessee Department of Health (TDH) is sending this reminder about heat safety due to the unusually high and potentially record-breaking heat predicted in much of Tennessee this holiday weekend.
Do NOT leave children or animals in parked cars for any length of time.
«Read the rest of this article»
Marion, IL – Austin Peay State University (APSU) baseball's third baseman Gino Avros hit his first collegiate home run but the Governors saw their season come to an end with a 8-4 loss to Morehead State, Saturday, in the Ohio Valley Conference Baseball Championship at Rent One Park.
«Read the rest of this article»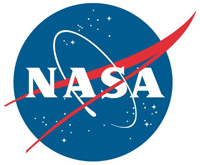 Pasadena, CA – An Airbus helicopter carried an engineering model of the Lander Vision System (LVS), on a test flight in Death Valley, California, that will help guide NASA's next Mars mission to a safe touchdown on the Red Planet. During the flight – one in a series — the helicopter (which is not part of the mission and was used just for testing) and its two-person crew flew a pre-planned sequence of maneuvers while LVS collected and analyzed imagery of the barren, mountainous terrain below.
«Read the rest of this article»