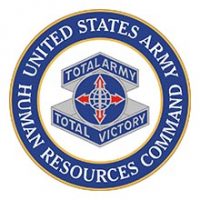 Fort Knox, KY – Sergeant Major of the Army, Daniel A. Dailey, wanted credentialing assistance to happen and the U.S. Army Human Resources Command (HRC) Army Continuing Education System (ACES) made it a reality. Self-Directed Credentialing Assistance (CA) has been added to the Army Credentialing Program.
The voluntary program allows Soldiers to pursue civilian credentials, licenses, and certifications to enhance skills in an area outside their military occupational specialty (MOS) or branch. All eligible officers, warrant officers, noncommissioned officers, and enlisted soldiers can take advantage of CA.
Beginning Monday, June 3rd, limited user testing for CA will expand to include active duty Soldiers at Fort Campbell, Kentucky.
The program will also be open to Kentucky Army National Guard and Army Reserve Soldiers who live in and actively drill with a Reserve unit in Kentucky. The CA program is scheduled to rollout Army-wide in FY20.
Like Tuition Assistance, Soldiers can request training to attain academic degrees and certifications through GoArmyEd. The big difference is that CA will pay for training courses that lead to credentials and includes books, materials, fees, exams, and even recertification.
Soldiers have a total of $4000 per fiscal year to use towards TA and CA combined. Soldiers can receive training from academic institutions including colleges and universities, or companies that provides training outside of a degree.
Soldiers will have access to more than 1600 credentials, licensures, and certifications listed in the Army Credentialing Opportunities On-Line (COOL) at www.cool.army.mil. COOL aligns credentials to Soldiers' MOS, but for CA, Soldiers can select and earn credentials during their off-duty time that do not relate to their MOS or branch. CA can fund face-to-face, online or even hybrid courses, as long as they lead to the credential the Soldier selects.
Dr. Pamela Raymer, Chief of ACES said, "The CA program is a wonderful new program to expand learning opportunities for Soldiers. It adds value to the Army while Soldiers serve and also prepares them for civilian life." Raymer's team at HRC ACES vets all training providers that Soldiers select.
Limited User testing of the CA program began in September 2018 for Active Duty Soldiers at Fort Hood, Texas, the Texas Army National Guard, and Soldiers who actively drill with an Army Reserve unit in and reside in Texas. Soldiers have already submitted more than 290 funding requests and interest in the program continues to grow.
Some of the top requested credentials during the limited user test have been Project Management Professional, Certified Personal Training, Lean Six Sigma Green Belt, and CompTIA+.
Sgt. Amitan Rubin, an Infantryman, completed the CPT course and said, "It opens doors. Just having the certification on my resume sets me apart from others when I transition next month. I am going to be a full time personal trainer while in school using my GI Bill to pursue a master's degree in physical therapy." Rubin plans to use his experience and degree to become a physical therapist.
"I am currently earning a Society for Human Resources Management credential which will enable me to better serve my customers and learn the difference between military and civilian human resources to help me after transition," said Capt. Jasmine Johnson-Purnell, a Human Resources Specialist who completed a PMP boot camp.
"I used CA for a local PMP Bootcamp course with less than ten people, so it was very personal. The class fit perfectly into what I currently do and really enhanced my skills as a human resources manager," she said. Once she completes the SHRM certification, she plans to work on the LSSGB course.
For more information on the Army Credentialing Assistance program and to check eligibility, Soldiers should contact their local Education Center or Education Office or e-mail . To see a listing of all credentials offered go to www.cool.army.mil