Clarksville, TN – Members of the 2019-2020 Mayor's Youth Council have been announced by Clarksville Mayor Joe Pitts. The group consists of 47 high school juniors and seniors who want to strengthen the community and pursue leadership skills.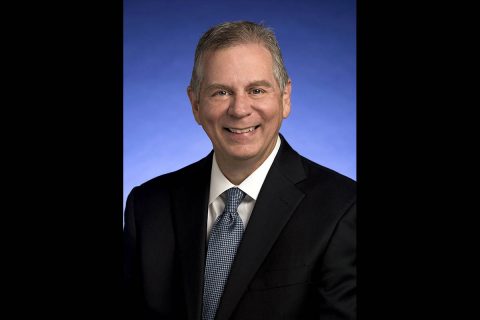 Youth Council members will learn about the operation of Clarksville City government and other City agencies, and raise youth-related issues with elected officials.
Members were selected through an application with essay and chosen based on their interest in learning about City government and the community, a commitment to positive self-growth, and demonstrated leadership ability.
"This is an elite and dedicated group of students who are committed to making a difference in our city," Mayor Joe Pitts said.
"From the outset, our administration has re-engaged the Youth Council and provided access and resources from the Mayor's office. The results have been astounding, and I am so proud. The Youth Council's leadership on issues affecting them, their peers and our community is leading to positive results," stated Mayor Pitts.
The Mayor's Youth Council is a year-round commitment with members meeting monthly. Members will work on a group project and present its results to the City Council and Mayor.
2019-2020 Mayor's Youth Council Members
Clarksville Academy: Caroline Giles; Caroline Pennington, Addison Means, Dalton Daniels, Ellyn Darke, Grace Morris, Shaan Patel, Tyler Byard.
Clarksville High School: Blakely Wilkinson, Brittani Mays, Thomas Grubbs, Nina Chong, Lauren Terry, Mallory Milliken, Nathenael Hundie, Hope Palmer, Kaelyn Hampton.
Kenwood High School: Madison Green.
Middle College: Savannah Byers, Allison Harris, Colin Li, Emily Deller.
Northeast High School: Elizabeth Joiner, Emily Adair.
Northwest High School: Riley Vinson, Cecilia Wu, Dylan Gatewood.
Rossview High School: Emily Crosby, Emily Mayes, Erin Merriman, Gracie Watson, Hannah Dodson, Kaitlyn Hanson, Kayla Johnson, Adelle Hall, Alexander Rogers, Amya Thornton, Ashley Song, Ashton Jenks, Christopher Roberts, Parker Jones, Rebecca Williams, Sarah Lange, Tiana Petitt, Sawyer Griffy, Mina Kim.
West Creek High School: Anna Chen.