Clarksville, TN – Thirteen new Clarksville Police Department cadets were administered the oath of office by Clarksville Mayor Joe Pitts at the department's training facility.
The room was filled to capacity with family, friends, and well-wishers. The new officers will be trained in-house at the Police Department until they begin the Tennessee Law Enforcement Training Academy on July 7th, 2019 and graduate September 27th, 2019.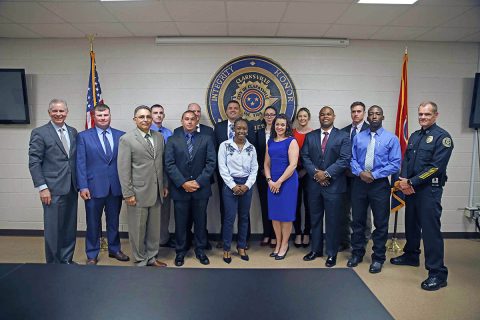 The Clarksville Police Department has an extremely competitive hiring process to become a Clarksville Police Officer and each new cadet should be congratulated and proud of their achievement.