Dallas, TX – According to new research in Journal of the American Heart Association, the Open Access Journal of the American Heart Association/American Stroke Association, veterans who have post-traumatic stress disorder (PTSD) and/or depression were more likely to use cardiac rehabilitation services after an episode of ischemic heart disease than those who didn't have PTSD or depression.
«Read the rest of this article»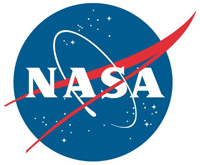 Pasadena, CA – NASA says the feat of staying highly synchronized while airborne can be appreciated by anyone who's ever seen aircraft engaged in formation flying. In work sponsored by NASA's Exoplanet Exploration Program (ExEP), engineers at the Jet Propulsion Laboratory in Pasadena, California, are taking formation flying to a new extreme.
Their work marks an important milestone within a larger program to test the feasibility of a technology called a starshade. Although starshades have never flown in space, they hold the potential to enable groundbreaking observations of planets beyond our solar system, including pictures of planets as small as Earth.
«Read the rest of this article»