Nashville, TN – The Tennessee Department of Human Services (TDHS) has seen a noticeable drop in the recurrence of self-neglect for vulnerable adults since the creation of a Coordinated Community Response (CCR) to elder abuse three years ago.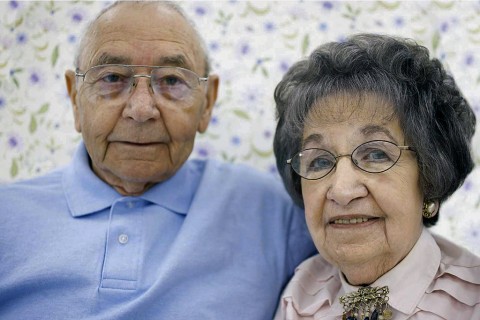 In 2016 the department's Adult Protective Services division led the creation of the CCR with 20 other government and non-profit agencies that play a role in responding to elder abuse.
The goal was to improve communications, streamline investigations, and to reduce the number of abusive unlicensed facilities.
Since then, Tennessee has reported an important change in reports of self-neglect, the most common form of non-financial elder abuse. In Tennessee the recurrence percentage of self-neglect dropped from 7% in 2016 to 4% at the end of 2018.
"Self-neglect, financial exploitation, and abuse of Tennessee's vulnerable adults are only going to be solved through integrated and coordinated efforts from government agencies and non-profit organizations committed to working together to create a thriving Tennessee," said TDHS Commissioner Danielle W. Barnes. "The Coordinated Community Response has created lasting partnerships that will ensure elder abuse investigations are more efficient, better informed, and equipped to serve Tennessee's aging population."
Signs of Elder Self-Neglect may include:
Poor personal hygiene or not bathing.
Unsanitary living conditions.
Refusing to take medications.
Dehydration and malnutrition.
Unpaid bills, bounced checks, or loss of utilities.
TDHS discussed the CCR and other elder issues at the annual CARES Conference on Aging June 13th and 14th at Tennessee State University's Avon Williams Campus. Each year the conference coincides with the national World Elder Abuse Awareness Day (WEAAD) which is nationally recognized on Saturday June 15th.
The International Network for the Prevention of Elder Abuse and the World Health Organization established WEAAD in 2006. It serves as a way to raise awareness about the abuse, neglect, and exploitation of older individuals. In recognition, the State Capitol cupola will be lit in the official WEAD color purple from June 13th through June 16th and the Korean Veterans Memorial Bridge will be lit purple on June 15th.
In addition to investigating abuse, neglect, and financial exploitation, Adult Protective Services makes referrals to resources within the community for further assistance and to help keep the individual in the safest environment.
Learn more about the Tennessee Department of Human Services at www.tn.gov/humanservices.