Clarksville, TN – On Tuesday, June 18th, 2018 Clarksville Police were called to 208 Caldwell Lane for a shooting in progress around 2:00pm.
When officers arrived on scene, they found a 20 year old man outside, who had sustained a gunshot wound to his upper right chest area.
It was determined the man had been accidentally shot by Dwight Dyon Seay. Seay was holding a Walther 22 caliber handgun, accidentally discharged it, and the bullet struck the victim walking outside.
«Read the rest of this article»
Nashville, TN – On Saturday, July 6th, 2019, come out to the Nashville Zoo for a cool reprieve from the dog days of summer at Summer Splash H2Oliday presented by The ICEE Company. The Zoo's Festival Field will transform into a water wonderland complete with water slides, wet and wild games, splashy attractions and more from 9:00am until 4:00pm.
With temperatures reaching near triple digits, Summer Splash H2Oliday is cool relief for everyone. Guests can stroll through a flurry of foam snow and cool down at "Club Chill." Kids can also splash down inflatable water slides and participate in soaking fun games.
«Read the rest of this article»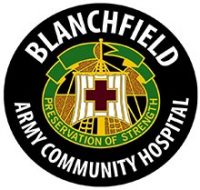 Fort Campbell, KY – While colonoscopy, a procedure performed in the hospital under sedation, is the most accurate screening method for colon cancer, Blanchfield Army Community Hospital (BACH) recently added a new, noninvasive screening method for colon cancer that beneficiaries can do at home.
The U.S. Centers for Disease Control and Prevention report colon cancer is the second leading cause of cancer death in the United States and medical officials said early detection greatly increases survivability.
«Read the rest of this article»

Clarksville, TN – Please come join Clarksville Police for a cup of coffee at Ravenwood Coffee & Creations, Thursday, June 20th, from 11:00am-12:00pm at 1525 Wilma Rudolph Boulevard. The good folks at Ravenwood Coffee will providing the cup and CPD officers will be there to chat with you. Hope you can make it.
Oftentimes, the majority of contact between the public and law enforcement are during emergencies or very emotional situations, which do not provide a good opportunity for relationship building.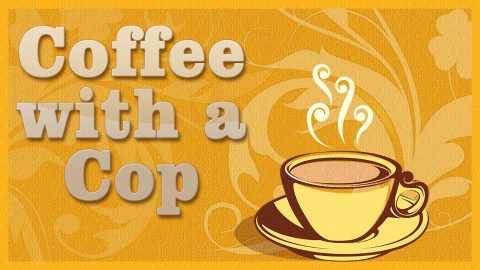 «Read the rest of this article»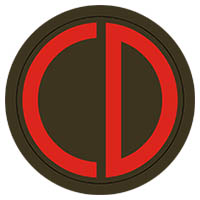 Evanston, IL – On Saturday, June 15th, 2019, one of the featured Soldiers in the 2001 HBO series 'Band of Brothers' legendary World War II Soldier Al Mampre was honored during funeral services at St. Luke's Episcopal Church in Evanston.
Staff Sgt. Albert Leon Mampre served as a medic with Easy Company, 2nd Battalion 'Currahee', 506th Parachute Infantry Regiment, 101st Airborne Division. He was wounded twice and saw action in some of the fiercest fighting of World War II including the Battle of the Bulge and Operation Market Garden in Holland.
«Read the rest of this article»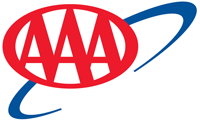 Tampa, FL – AAA reports that since Memorial Day the national average dropped six cents on the week, following a consistent downward trend.
The decline is unusual for this time of year. Pump prices usually trickle higher during the summer months due to increased demand. However, the latest Energy Information Administration (EIA) report reveals that total domestic gasoline inventories jumped a million bbl last week, helping to push pump prices lower.
«Read the rest of this article»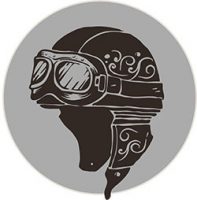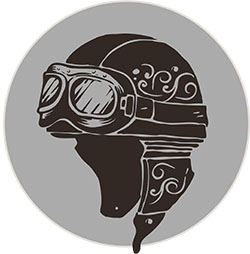 Clarksville, TN – Happy Father's Day to all of you dads and grand dads! This is the day we recognize your strength, love and hard work to raise your family, and provide them with every opportunity.
My father was the youngest of four boys from Dayton, Ohio. They lived through the Great Depression with little to call their own, but they had what they needed.
When my Dad turned 18, he bolted from a town that he didn't want to be in and joined the Army. He was stationed at Fort Campbell Kentucky where he met my mother.
«Read the rest of this article»

Clarksville, TN – On Monday, June 17th, 2019, Austin Peay State University (APSU) and the Tennessee Army National Guard announced they're partnering on a special tuition deferment program for Guard members.
«Read the rest of this article»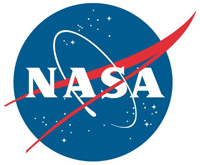 Pasadena, CA – NASA says that Greenland's fastest-moving and fastest-thinning glacier for most of the 2000s, the Jakobshavn Glacier, grew from 2018 into 2019, marking three consecutive years of growth according to recent data.
These images, produced using GLISTIN-A radar data as part of NASA's Oceans Melting Greenland (OMG) mission, show how much mass the glacier gained from 2016-17, 2017-18 and 2018-19.
«Read the rest of this article»