Clarksville, TN – According to Clarksville Police, between June 7th and June 8th, 2019, two men made multiple trips to steal items from the Habitat for Humanity Store located at 408 Madison Street.
The men were seen on video surveillance loading windows, doors and multiple other items into the bed of a truck. Bobby Heggie and Patrick Sanchez were identified as the suspects in the photos.
Further investigation lead Detective Pew to locating the stolen property for sale on the internet.
Additionally, anonymous tips lead officers to the pickup truck's location and where some of the stolen property was being stored. Warrants were taken out for Heggie and Sanchez.
Bobby Dean Heggie, age 52, was taken in custody and booked into Montgomery County Jail on Wednesday, June 19th, 2019 for Felony Theft with a bond of $20,000. He has already bonded out.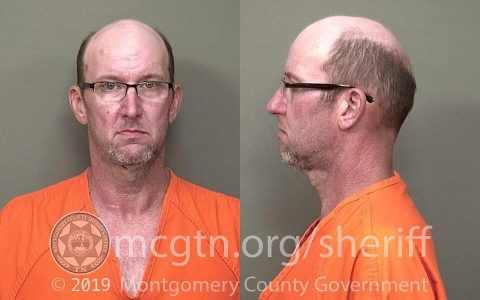 Clarksville Police are still searching for Patrick Sanchez, age 22, who has an outstanding Felony Theft warrant.
Both men have previous criminal histories.
If Sanchez is spotted, call 911. Anyone with information, can call CPD Detective Pew, 931.648.0656, ext. 5365 or the Tipsline, 931.645.8477.