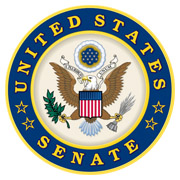 Washington, D.C. – On Thursday, June 20th, 2019, Senator Marsha Blackburn (R-Tenn.) spoke on the Senate floor about the VA MISSION Act.
Remarks as Prepared:
Thank you, Mister President.
I join my colleagues today to mark the implementation of an updated and more streamlined health care system for veterans made possible by the VA MISSION Act.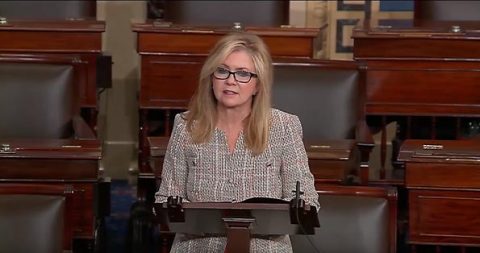 Once the new structure is fully in place, members of the military community who have been neglected for far too long will finally get the attention and care they have earned.
I say "neglected," because anyone who is familiar with the former VA health care system knows that there was no such thing as "heading to the VA for a quick checkup."
I've heard hundreds of stories from veterans whose experiences with that system would constitute a comedy of errors, if the consequences hadn't taken such a toll on their health and sanity.
The reason you hear those stories is because we have asked generations of veterans to put their physical and emotional health in the hands of practitioners whose hands were tied by arbitrary rules and procedures that turned even simple treatments into a logistical nightmare.
But as of this month, we have dealt with many of those roadblocks.
The new Community Care Program, which adopted elements of the successful Veteran's Choice Program, will continue to allow veterans to seek care close to home. What was once a cluster of seven programs has been merged into a single system, making the whole process simpler and easier to understand.
Options will expand even more with the authorization of local provider agreements, and access to walk-in community clinics.
One provision in particular that I believe will make a huge difference is the removal of barriers that were preventing VA healthcare professionals from practicing telemedicine—which anyone who has Skyped with their doctor will tell you, is a HUGE timesaver.
As we were crafting these updates, we were careful to consider cost to the patient. We made sure that veterans won't have to worry about receiving a massive bill if they see a provider at a community facility.
The VA MISSION Act keeps costs at those clinics in line with those at VA Health Care centers.
We've also taken steps to encourage consistent treatment at VA Health Care centers, by providing the funds necessary for these clinics to retain their top talent.
Most importantly, the VA MISSION Act supports these changes via an updated and extensive system of reporting and accountability.
For years, this body has debated the merits of various health care regimes for children, the elderly, and the poor. But for some reason, we've asked veterans to accept a system incapable of providing care without snarling patients in miles of red tape. For this, we owe the veteran community an apology.
We still have work to do, but it is my hope that the work we've done through the VA MISSION Act reflects a sincere desire to do right by our best and bravest.
I yield the floor.