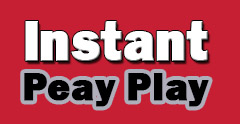 Clarksville, TN – Two former Austin Peay State University (APSU) student athletes had the biggest career achievements happen for them this past week, with former Governors baseball pitcher Jacques Pucheu having his professional contract bought by the Cincinnati Reds, while former APSU softball pitcher/outfielder Morgan Rackel was named to the Canadian National Team roster for the upcoming Pan American Games in Lima, Peru.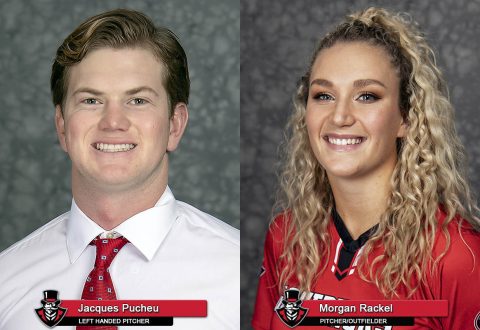 For Pucheu in just under a month, he has gone from pitching for the Governors, to being passed over in the June Major League Amateur Draft, to signing with the Independent League Evansville Otters to having his contract sold to the Cincinnati Reds.
Pucheu, a left-handed pitcher who posted an 8-4 record during his senior year at Austin Peay — with a 3.07 ERA and 108 strikeouts in 96.2 innings pitched — signing with the Otters on June 15th, started one game and earning a no-decision in 4.1 innings pitched, while striking out four.
Fast forward to June 22nd, the Otters sold Pucheu's contract to the Reds, who assigned him to one of the Reds rookie league teams, the Arizona League Reds who are based out of Goodyear, AZ.
The Reds also have rookie league teams in the Pioneer League (Billings Mustangs) and in the Appalachian League (Greeneville Reds).
Pucheu will currently be one of only two left-handed pitchers on the Arizona League Reds roster.
For Rackel, she has one of 15 players selected by the Canadian Olympic Committee this past week to represent Canada at the 2019 Pan American Games, August 4th-10th, in Lima, Peru.
Rackel — a native of Calgary, Alberta — is currently playing professionally for the Canadian Wild of Southern Illinois of the National Professional Fastpitch League (NPF). She wrapped up her senior year at Austin Peay by posting a 21-9 overall record, with a 1.93 ERA and 242 strikeouts in 199.2 innings pitched. She also batted .293 with nine home runs and 38 RBIs.
Along with playing professionally for the Wild, being a part of the roster of the Canadian National Team at the Pan Am Games could open the door for her making the team's roster for the 2020 Tokyo Olympic Games.
The Pan American Games will be an important test for Rackel in making her case for earning a spot-on Canada's Olympic roster, with the World Baseball Softball Confederation Americas Softball Qualifier – the qualifying tournament for the Olympics — scheduled for August 25th-September 1st in Surrey, British Columbia.
The Canadian National Team is currently ranked third in the world behind the United States and Japan.