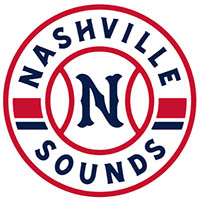 Nashville, TN – On Sunday night, the Oklahoma City Dodgers beat the Nashville Sounds 13-6 at First Tennessee Park. The Dodgers hit five home runs to highlight their offensive night.
The rout started in the first inning when Gavin Lux hit a leadoff homer in the first inning. The Sounds did respond with a run in the bottom half of the inning to have the game tied at 1-1 into the second inning.
The Dodgers scored the next 12 runs from innings two through five. Four runs came in the second inning on four hits to put them up 5-1. They scored two more runs in the third inning on back-to-back home runs by Jon Kemmer and Jake Peter to make it 7-1.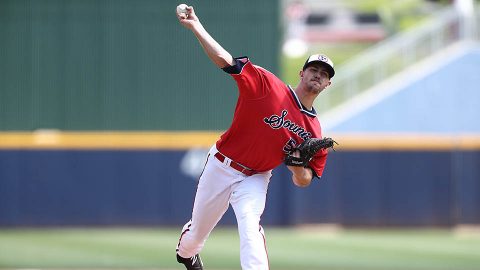 Nashville did load the bases in the bottom of the third inning but was able to score just one run and make the score 7-2.
Oklahoma City stayed hot in the fourth inning with a two-run shot by Zach Reks and a solo shot by DJ Peters.
With the score 10-2 into the fifth inning, the Dodgers kept it coming with three runs to put the score at 13-2.
Dustin May, the Los Angeles Dodgers' third best prospect according to MLB Pipeline, pitched well in his Triple-A debut. He earned the win, going 5.0 innings and allowed two runs (one earned) on four hits and two walks with three strikeouts. May is currently ranked the 51st best prospect in baseball according to MLB Pipeline.
The Sounds scored four runs in the bottom of the eighth inning, putting forth their best offense of the night. Tyler Pill hit in the first run on a sacrifice fly. Zack Granite hit a two-run triple and was hit in by Eli White to make it 13-6.
Post-Game Notes
With tonight's 13-6 loss, the Sounds dropped to 35-47 on the season.
Tim Dillard set single-game career-highs in runs allowed (13), earned runs allowed (13), hits allowed (15) and home runs allowed (5).
Scott Heineman had a season-high three hits, his sixth multi-hit game of the season. It was the 38th time a Nashville hitter had at least three hits.
Tyler Pill pitched as a position player in the ninth inning. Pill used to be a full-time pitcher and is now a full-time hitter.
Next Up For Nashville Sounds
That would be the final score as Oklahoma City took game two of the series and now lead the season series 3-2. Monday night's game starts at 7:05pm, where Sounds' left-hander Joe Palumbo (0-0, 8.31) will face Dodgers' right-hander Tony Gonsolin (1-1, 2.77).
The 2019 season is the 42nd in Nashville Sounds franchise history and first as the Triple-A affiliate of the Texas Rangers. Single-game tickets are available now by calling 615.690.4487 or by visiting www.nashvillesounds.com