Clarksville, TN – Brinna Lavelle, an Austin Peay State University (APSU) biology student, will compete in judo for Team USA this week at the World University Games in Naples, Italy.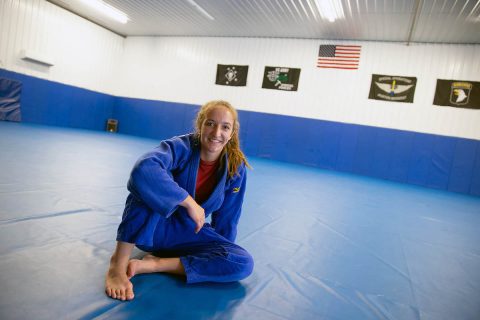 The World University Games are the second-largest multisport event in the world after the summer Olympics. More than 9,000 athletes from across the world compete.
The World University Games are July 3rd-14th. Lavelle competes July 6th individually (in the 52-kilogram weight class) and July 7th in the team competition.
Lavelle will compete 11:00am-8:00pm. Naples time on July 6th. That's 4:00am-1:00pm central time.
She competes 10:00am-9:00pm Naples time on July 7th. That's 3:00am-2:00pm central time.
Here's how to track APSU's Brianna Lavelle during the competition:
The Olympic Channel will air the World University Games. The channel also will stream events at its website. Find out more at www.olympicchannel.com.
FISU TV will stream live events from the games at www.fisu.tv.
The official website for the games is www.universiade2019napoli.it/en.
The official Team USA page is https://usateam.org.
You also can track the games on social media. The official channels are:
To Learn More
To find out how you can support Lavelle's trip to Italy, go to www.gofundme.com/6l5yb68
For more about the Austin Peay State University Department of Biology, go to www.apsu.edu/biology