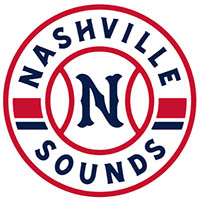 Omaha, NE – The Omaha Storm Chasers jumped up on top of the Nashville Sounds with eight runs in the first inning and never looked back in 11-3 win Saturday night.
The eight-run inning in the first came on seven hits. Jorge Bonifacio hit a single with the bases loaded to score the first run. Two more runs scored on a Nick Dini single. Jecksson Flores hit an RBI single to add another. Humberto Arteaga would knock in two more with a single. The remaining base runs scored on an Erick Mejia triple to give Omaha the early 8-0 lead.
«Read the rest of this article»

Nashville, TN – The Tennessee Department of Transportation (TDOT) has scheduled weekend lane closures on I-24 westbound and I-40 westbound in Nashville for repairs on the Arlington Avenue bridge over I-40/I-24 during the weekend of July 12th, 2019.
The closures are as follows.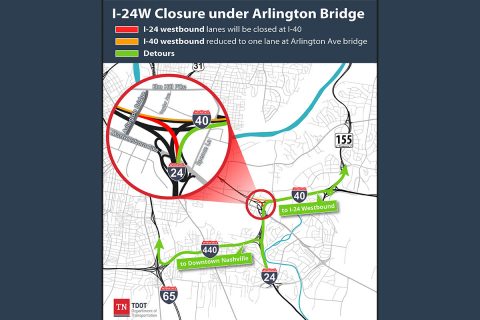 «Read the rest of this article»

Clarksville, TN – Austin Peay State University is offering military-affiliated students an opportunity to earn a $3,000 scholarship through the President's Emerging Leader Program for the 2019-2020 academic year.
«Read the rest of this article»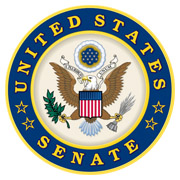 Washington, D.C. – On Wednesday, July 3rd, 2019, Senator Marsha Blackburn (R-Tenn.) joined Senator David Perdue (R-Ga.) and Senate Armed Services Committee Chairman Jim Inhofe (R-Okla.) to encourage Trump Administration officials to reach consensus with congressional leaders on a two-year budget deal to fully fund the military.
In a letter to Acting Office of Management and Budget (OMB) Director Russ Vought, Acting White House Chief of Staff Mick Mulvaney, and Treasury Secretary Steven Mnuchin, the senators caution that another continuing resolution (CR) would devastate the United States military, delay the implementation of the President's National Defense Strategy (NDS), and increase costs.
«Read the rest of this article»
Lab Four Supports In More Ways Than One

Clarksville, TN – On Tuesday, July 9th, 2019, Lab Four will participate in the Tiny Town Goodwill Store's Job Fair to inform job seekers of the current IT trends as well as discuss how its organization assists in attaining IT certification and tech-jobs at little or no cost. Lab Four's goal is to create a local pipeline of highly skilled workers that will be competitive in the 21st century job market.
«Read the rest of this article»

Clarksville, TN – Clarksville Police Special Operations' Agents took homicide suspect Adriam Hodge, age 22, in custody around 3:55pm Friday, July 5th, 2019 in the area of Ernest Shelton Drive and Lincoln Drive without incident.
He is being booked into the Montgomery County Jail and charged with Criminal Homicide for the shooting death of 23 year old, Kendrick Grayer. Grayer was shot multiple times at the basketball court on Eight Street on July 4th.
«Read the rest of this article»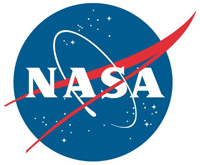 Greenbelt, MD – NASA asks you to imagine slow-motion fireworks that started exploding 170 years ago and are still continuing. This type of firework is not launched into Earth's atmosphere, but rather into space by a doomed super-massive star, called Eta Carinae, the largest member of a double-star system.
A new view from NASA's Hubble Space Telescope, which includes ultraviolet light, shows the star's hot, expanding gases glowing in red, white and blue. Eta Carinae resides 7,500 light-years away.
«Read the rest of this article»