Clarksville, TN – A neighborhood pulled together and worked as a team with Clarksville Police Officers to help catch a man, Shomari Moody, age 18, who was out on bond after being arrested last week, July 3rd, 2019 for vehicle burglary, theft, simple possession, and unlawful carrying of a deadly weapon.
The subdivision off of Fuji Lane, Ridgepole Drive and Sharpie Drive was hit hard with at least 11 vehicle burglaries during the overnight hours between July 10th and 11th, 2019.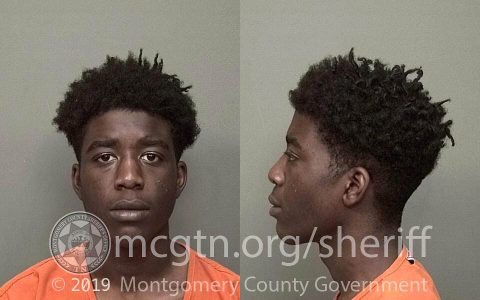 But, they had no intent of being victimized again. When they saw two men walking in the area unsuccessfully attempt to enter locked vehicles on Core Drive, Clarksville Police were called about the suspicious activity.
Additionally, the neighborhood went on high alert and were posting on Facebook to keep their fellow residents apprised as to what was occurring. Officers arrived and the two men were located and almost immediately took off running from police. The juvenile was caught quickly and Shomari Moody was tackled by a neighborhood man while running through a yard.
Shomari Moody was booked into Montgomery County Jail and charged with: Criminal Attempt Burglary, Motor Vehicle Theft (stolen vehicle from Ringgold Road, June 25th) and Evading Arrest. Moody's bond is set at $130,000.
The 17 year old juvenile was cited with Criminal Attempt Burglary and released to an adult.