Nashville, TN – The National Weather service (NWS) has issued a Heat Advisory for Friday afternoon for Clarksville-Montgomery County and parts of Middle Tennessee.
Dangerously Hot and Humid Conditions are expected across the area.
The combination of heat and high humidity will push heat indicies above 105 tomorrow afternoon for areas west of the Cumberland Plateau.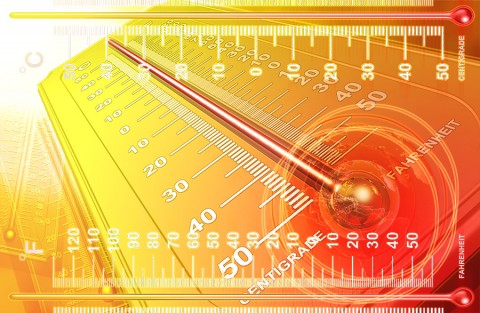 The Head Advisory will be in effect from Noon until 7:00pm Friday, July 18th, 2019.
The heat and humidity will result in an increased risk for heat-related illnesses.
Please take necessary precautions and preparedness actions.
Precautionary/Preparedness Actions
A Heat Advisory means that a period of hot temperatures is expected. The combination of hot temperatures and high humidity will combine to create a situation in which heat illnesses are possible. Drink plenty of fluids, stay in an air-conditioned room, stay out of the sun, and check up on relatives and neighbors.
Take extra precautions, if you work or spend time outside. When possible, reschedule strenuous activities to early morning or evening. Know the signs and symptoms of heat exhaustion and heat stroke. Wear light weight and loose fitting clothing when possible and drink plenty of water.
To reduce risk during outdoor work, the occupational safety and health administration recommends scheduling frequent rest breaks in shaded or air conditioned environments. Anyone overcome by heat should be moved to a cool and shaded location. Heat stroke is an emergency, call 911.
Affected Areas
Stewart County, Montgomery County, Robertson County, Sumner County, Macon County, Clay County, Houston County, Humphreys County, Dickson County, Cheatham County, Davidson County, Wilson County, Trousdale County, Smith County, Jackson County, Perry County, Hickman County, Lewis County, Williamson County, Maury County, Marshall County, Rutherford County, Cannon County, De Kalb County, Bedford County, Coffee County, Wayne County, Lawrence County, and Giles County.
Including the cities of: Dover TN, Clarksville TN, Springfield TN, Hendersonville TN, Gallatin TN, Goodlettsville TN, Lafayette TN, Celina TN,Erin TN, Tennessee Ridge TN, Waverly TN, New Johnsonville TN, McEwen TN, Dickson TN, Ashland City TN, Kingston Springs TN, Nashville TN, Lebanon TN,Mount Juliet TN, Hartsville TN, Carthage TN, South Carthage TN, Gordonsville TN,Gainesboro TN, Linden TN, Lobelville TN, Centerville TN, Hohenwald TN, Franklin TN, Brentwood TN, Columbia TN, Lewisburg TN, Murfreesboro TN, Smyrna TN, La Vergne TN, Woodbury TN, Smithville TN, Shelbyville TN, Tullahoma TN, Manchester TN,Clifton TN, Waynesboro TN, Lawrenceburg TN, and Pulaski TN.