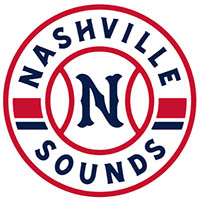 Nashville, TN – The Nashville Sounds crank out three home runs to beat the Iowa Cubs 7-4 Saturday night at First Tennessee Park.
Patrick Wisdom hit a solo blast in the second and Scott Heineman and Nick Solak launched a pair of two-run homers in a four-run bottom of the sixth inning.
Trailing 4-2 in the sixth, Matt Davidson reached on an infield single to spark a rally. Heineman followed and launched a two-run blast to the opposite-field to even the game at 4-4. Andy Ibanez followed and reached on what proved to be a costly error. Solak made the miscue hurt when he belted a two-run homer down the left field line to give the Sounds a 6-4 lead.
«Read the rest of this article»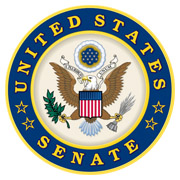 Washington, D.C. – On Thursday, July 18th, 2019, Senator Marsha Blackburn (R-Tenn.) convened the first Senate Judiciary Committee Tech Task Force to tackle tech industry issues on privacy, data security, censorship, antitrust and competition.
Judiciary Chairman Lindsey Graham (R-S.C.) named Senator Blackburn Chairman of the Tech Task Force, with Ranking Member Dianne Feinstein (D-Calif.) serving as co-chair.
«Read the rest of this article»

Clarksville, TN – You've loved them in "Charley's Aunt". You're looking forward to seeing them in "Damn Yankees". Now watch them strut their stuff in the Roxy Regional Theatre "Summer Company Cabaret".
For one evening only, this coming Wednesday, July 24th, 2019 at 7:00pm, join us for a special night of music and entertainment featuring the talented company of professional actors who come to the Roxy Regional Theatre from all over the country.
«Read the rest of this article»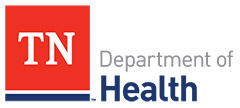 Nashville, TN – On July 16th, 2019, the Tennessee Department of Health kicked off the new "Tennessee Faces of the Opioid Crisis" public education and awareness campaign at the Tennessee State Museum in Nashville.
This project will feature people from every county of Tennessee sharing personal stories of how they have been impacted by the opioid crisis.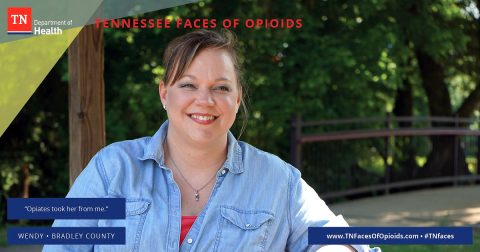 «Read the rest of this article»

Clarksville, TN – The 2019 Ohio Valley Conference champion Austin Peay State University (APSU) women's tennis team has added Aleksandra Topalovic for the 2019-20 campaign.
«Read the rest of this article»

Nashville, TN – The Tennessee Department of Labor and Workforce Development (TDLWD) data shows Tennessee unemployment remaining new record lows even with a slight increase of 3.4 percent in June.
June's seasonally adjusted unemployment rate is up 0.1 of a percentage point when comparing it to the previous month.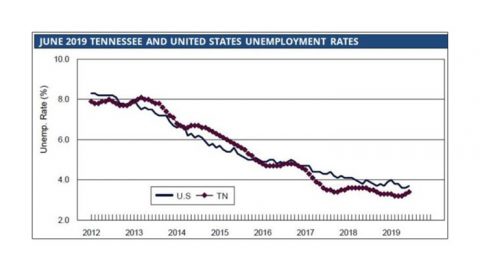 «Read the rest of this article»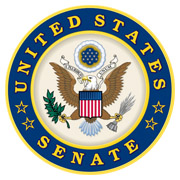 Washington, D.C. – On Friday, July 19th, 2019, Senators Marsha Blackburn (R-Tenn.), Ted Cruz (R-Texas) and Kevin Cramer (R-N.D.) encouraged Secretary of State Mike Pompeo to urge his Brazilian and Paraguayan counterparts to acknowledge the devastation of Hezbollah's presence in their home countries.
The letter comes during Secretary Pompeo's visit to Argentina this weekend to commemorate the 25th anniversary of the tragic bombing of the Asociación Mutual Israelita Argentina (AMIA) building, a Jewish community center, by Hezbollah operatives.
«Read the rest of this article»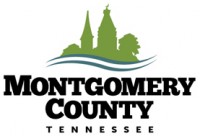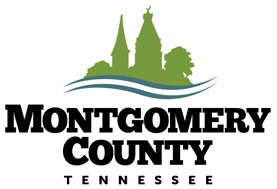 Montgomery County, TN – On Thursday, July 25th, 2019 a Special Budget meeting has been requested by Montgomery County Mayor Jim Durrett has requested at 6:00pm to correct a procedural error.
On Tuesday, during preparation of the official documents reflecting the actions taken at the Montgomery County Commission Meeting of July 15th, 2019, the County Clerk's office discovered that after amendment of Resolution 19-7-4 to establish a tax rate in Montgomery County, Tennessee, at $2.99, the main motion then, as amended, was not called to the floor for a vote.
«Read the rest of this article»

Brentwood, TN – On Friday, July 19th, 2019, the Austin Peay State University Football team was voted to finish fourth by members of the media covering the Ohio Valley Conference in the league's preseason media poll. OVC Media Day is Monday, July 22nd.
«Read the rest of this article»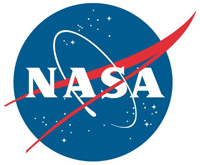 Pasadena, CA – When Neil Armstrong became the first human to step onto the surface of the Moon, the giant leap for mankind 50 years ago, it imprinted on several generations.
Some savor that day as a treasured memory, while for others, it's an inspirational chapter in history books. While NASA's Jet Propulsion Laboratory in Pasadena, California, has long been associated with robotic missions rather than ones involving astronauts, the Lab helped pave the way for the historic Apollo missions that took humans to the Moon.
Here are three contributions by JPL:
«Read the rest of this article»