Clarksville, TN – With recent outbreak of violence in the city, Clarksville Mayor Joe Pitts is asking all citizens to help Clarksville Police prevent and solve homicides and other violent crimes in Clarksville.
"We have already seen 10 homicides so far in 2019," Mayor Pitts said. "While the Clarksville Police Department has been effective in solving many of these crimes, we need the public's help to ensure criminals are caught quickly and brought to justice."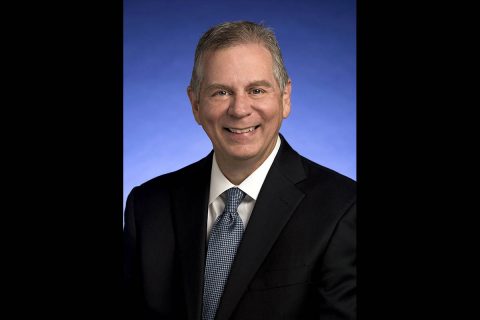 In the most recent outbreak of violence, which is still under investigation, one man was killed and another critically wounded in a shooting Wednesday night in a parking lot on College Street.
Mayor Pitts met with CPD leaders Friday to analyze crime data and discuss ways to engage the public in the City's crime-fighting efforts.
In addition to 10 homicides through seven months of 2019, the CPD has already counted 300 cases of aggravated assault. In all of 2018, in comparison, the City had 15 homicides and 579 aggravated assaults.
In response, the Mayor is urging residents to take two important steps. First, anyone who has information about the recent shootings or other crimes should come forward and talk to police. Second, residents should lock their vehicles and never leave firearms in vehicles.
"In several recent cases, weapons are being stolen out of vehicles, and then being used in crimes," Mayor Pitts said. "So please, help us prevent crimes. Lock your vehicles, and don't carry a loaded weapon in your car and then leave it there."
In June, two men were fatally gunned down outside a Wilma Rudolph Boulevard restaurant. The crime hit home with particular force for Mayor Pitts, who was dining inside the restaurant with a group of friends and family members when the crime occurred. The Mayor made a passionate plea during a Clarksville City Council meeting for citizens to remain calm and support the City's crime-fighters. Police quickly identified a suspect in that case, and an arrest was made.
Earlier this month, Clarksville Police also asked for the public's assistance to help battle a wave of motor vehicle burglaries and thefts, many of them being committed by juveniles late at night. From June 1st to July 3rd, more than 150 vehicle burglaries and 80 motor vehicle thefts occurred in Clarksville. Police also said 30 firearms had been taken during vehicle burglaries and thefts from June 1st to July 26th, and that so far this year overall, 206 firearms had been reported stolen.
"I am concerned about these higher numbers of homicides and violent crimes and these high rates of vehicle-related thefts," Mayor Pitts said Friday. "But I'm also impressed by the concentrated actions of our Police Department, and I'm confident that with the public's help, we can quickly make a positive impact and cut down on the number of crimes in our community."