Clarksville, TN – On Saturday, July 27th, 2019, Clarksville Police responded to a 911 call around 3:40am about a man possibly stealing a green Ford Mustang from the parking lot at 750 North Riverside Drive.
The keys had been left in the unlocked Mustang and a man got inside and drove it off. Officer Deering stopped the vehicle on Kraft Street within 2 minutes after the stolen vehicle was reported.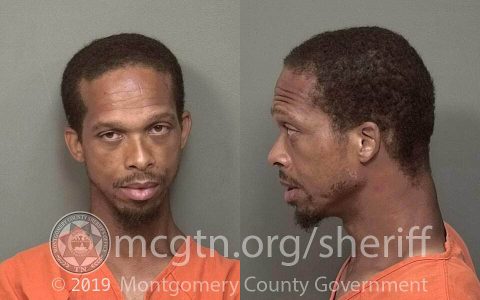 When Officer Deering spoke to the driver, Alvin Goss, he was just told that the vehicle was unlocked with the keys in it so he decided to move it.
Goss was not the owner and did not know the registered owner.
While officers were trying to contact the owner, Goss attempted to run from officers but was quickly caught. It was also discovered Goss had a revoked license and had drug paraphernalia in his possession.
Alvin Goss was booked into Montgomery County Jail and charged with: Theft of a Motor Vehicle, Unlawful Drug Paraphernalia, Driving on Revoked License (3rd Offense) and Evading Arrest. His bond is set at $40,000.