Clarksville, TN – In case you haven't heard, we're young, very young. According to a recent study by SmartAsset.com analyzing where millennials (people between 20 and 34) are moving, Clarksville ranks ninth in the nation.
Clarksville is also the only Tennessee representative in the top 10. Of the total 9,740 millennials who moved into Clarksville-Montgomery County in 2017, most of them – 7,773 people – came from outside of Tennessee.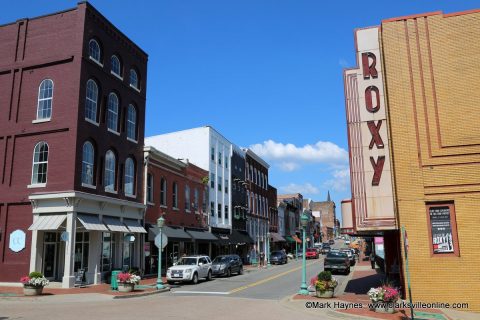 It is important to note that Clarksville-Montgomery County has an extended track record of being a young and vibrant community.
In fact, the State of Tennessee has an overall average age of 38, while Clarksville-Montgomery county comes in well under that mark at 30, eight years younger than the rest of the state!
For those local to Clarksville it comes as no surprise that we are an attractive place for young people to call home.
Clarksville-Montgomery County provides a quality of life millennials desire with a wide-range of outdoor activities, a thriving education system and an affordable cost of living. Having an active lifestyle is easy with 14 miles of Green-way trails, nine miles of Blue-way trails, the #1 Farmer's Market in the State and endless outdoor recreation opportunities.
A great education is attainable in every neighborhood with the Clarksville-Montgomery County School System (CMCSS) public schools. Did you know we have over 55% of our schools performing in the top 5% of schools across the state? Our cost of living – 6% lower than the national average – coupled with our close proximity to Nashville's amenities make living in this great community an amazing value to its residents.
A couple of key catalysts for growth locally are the Fort Campbell military installation and Austin Peay State University (APSU). Fort Campbell has the 3rd largest military population in the Army with just a little over 28,000 active-duty soldiers. Many of those soldiers, myself included, choose to call Clarksville-Montgomery County home after their time of service. And, Austin Peay State University, located in the heart of the Clarksville downtown district, is the fastest growing university in the state of Tennessee.
Increasing at a rate of 12 people per day, the community is seeing immense growth, along with a thriving retail, dining and real estate market. This rapid expansion has inspired downtown revitalization and the establishment of an urban space for residents to work, shop, dine and live in one central area.
Poised as the 5th largest city in Tennessee, Clarksville is on the rise. As that trend continues for our community, we must work hard to retain local talent and secure higher paying jobs in order to keep residents and millennials from commuting down the road to Nashville. Currently the Clarksville-Montgomery County Economic Development Council (EDC) and its partner agencies are hard at work creating programs and initiatives to keep this momentum going.
Millennials recognize Clarksville-Montgomery County is a great spot to live, work and call home. And the reason is clear, we are a flourishing community with all the amenities they desire at an affordable price tag. We are young, vibrant and growing, with a bright future.
Jeff Truitt
Clarksville-Montgomery County Economic Development Council CEO