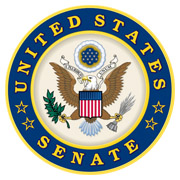 Washington, D.C. – On Tuesday, July 30th, 2019, Senators Marsha Blackburn (R-Tenn.) and Jon Tester (D-Mont.), unveiled bipartisan legislation to improve the information technology (IT) system at the Department of Veterans Affairs (VA).
The Department of Veterans Affairs IT Reform Act holds the VA accountable by increasing transparency into proposed and current IT spending on critical programs for veterans. The bill also ensures that veterans receive timely health care and benefits by requiring the VA to institute a number of outstanding Government Accountability Office (GAO) recommendations related to planning, management and operation of its Office of Information Technology (OIT).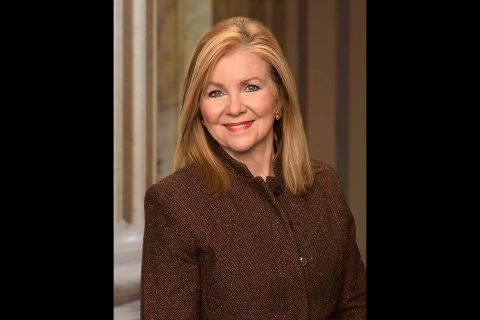 Both Senators serve on the Senate Committee on Veterans Affairs, on which Senator Tester is the Ranking Member.
"We have to bring our veterans' care into the 21st century," said Senator Blackburn. "Congress appropriated the proper funds for updated technology, and those funds need to be used responsibly by the VA. I join Senator Tester in demanding that the VA improve its management of information technology projects and investments."
"Far too often, we hear that VA is unable to meet the technology standards necessary to serve our nation's veterans," said Senator Tester. "When veterans in Montana aren't getting the benefits they earned because of insufficient planning or IT system failures at VA, we've got to hold them accountable. Our bipartisan bill does that by increasing transparency and ensuring VA has an IT department in place that can deliver 21st century technology systems that works for all veterans."
For years, reports of failed IT projects at VA have hampered the delivery of medical care and benefits to veterans. As a result, VA's IT program has remained on the GAO's High-Risk List since 2015. VA continues to receive low compliance scores in many areas of the annual Federal Information Technology Acquisition Reform Act (FITARA) scorecard.
The Department of Veterans Affairs IT Reform Act addresses these shortcomings by:
Requiring VA to improve their IT budgeting processes by reporting significant budget variances and providing mitigation plans, creating expenditure plans for IT projects, and improving the accuracy and detail of the annual President's Budget request.
Prompting VA to act expeditiously with OMB's Data Center Consolidation Initiative – improving VA's FITARA compliance.
Instituting a number of outstanding GAO recommendations to improve OIT's management and operation.