Clarksville, TN – Austin Peay State University (APSU) head cross country coach Valerie Brown has announced the schedule for the 2019 men's and women's season.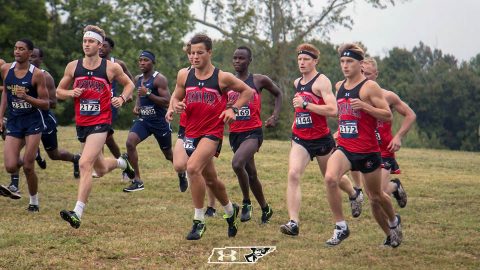 The Govs changed things up on this season's schedule, running in four road meets, none of which are a repeat from last season.
Three of the four road meets will be hosted by Ohio Valley Conference schools, meaning the Govs will be familiar with their in-conference foes before the conference championship.
"I'm excited about the schedule for our men's and women's cross country teams for the 2019 season," said Brown. "This schedule will better prepare our team to be at our best for the OVC Championship meet."
The season kicks off with an in-state meet when the Govs travel to Nashville for the Belmont Opener (August 30th). The Govs then head north when they travel to Edwardsville, Illinois, to compete in the SIUE John Flamer Invitational (September 13th) at the SIUE Cross Country Course, the same course that will host the OVC Championship.
The APSU Cross Country Festival (September 21st) is next on the schedule for the Govs, as they host their annual meet at the Eastland Green South Nine. The men and women's team both had their best finishes of the season at the home meet last year, with the women bringing home the silver and the men taking the gold.
Finally, back-to-back meets in the Bluegrass State wrap up the regular season. First, the Govs travel to Owensboro for the Fast Cats Classic (October 12th) hosted by Kentucky Wesleyan and then they head to Murray for the Murray State Open (October 18th).
"During the season, you have to prepare as soon as you can," coach Brown said, "I'm just really looking forward to being consistent and at our best for the championship meet."
The postseason begins for the Govs at the OVC Championship (November 2nd) in Edwardsville. Following the OVC Championship is the NCAA South Regionals (November 15th) in Tallahassee, Florida, where the Govs will have the opportunity to qualify for the NCAA Division I Cross Country Championship (November 23rd) in Terre Haute, Indiana.