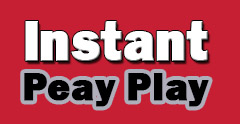 Clarksville, TN – After opening the first fall camp under new head coach Mark Hudspeth, last Friday morning, the Austin Peay State University (APSU) football team enters it's first full week of practices in preparation for its first scrimmage, 9:25am, Saturday, August 10th, at Fortera Stadium.
The Govs enter the week having five more days of practice at camp before the first scrimmage, with the coaching staff making sure both sides of the ball get as much of the playbook in before Saturday with the install of their respective schemes.
Even after just a couple of days, you can see a difference in drills with the Govs being much crisper on both side of the ball.
Offensively, the Govs must feel they are coming into the first full week of workouts ahead of the game with several key skill players returning, including two quarterbacks (Jeremiah Oatsvall, JaVaughn Craig) who have both earned starts in their respective careers along with running back Kentel Williams – who was named STATS FCS Preseason Second-Team All-American last week.
But one big question the Govs are working through this fall comes on the offensive line.
The Govs do return sophomore Seth Anderson and red-shirt senior Kyle Anderson (transfer from Vanderbilt) and Bryan McCann (transfer from Golden West College) — who both missed most of not all of last season due to injuries – but they will be joined up front this season by a pair Southeastern Conference transfers in Darion DeBrossard (Vanderbilt) and Blake Mitchell (Mississippi State) along with Georgia Military Academy transfer Nate Wellington.
If they all stay health that gives the Govs an offense line that all weigh over 300 pounds each that could do some serious damage up front for offensive coordinator Tim Zetts.
The other big question that is being worked through in the Govs fall camp comes on the defensive side of the ball, for defensive coordinator Mark Powell, or at least up front with only three players returning from last year that played in at least nine games in 2018 (Matthew Gayle, Marquise Griffin, Kwame Sutton) along with the return of red-shirt senior Shaun Whittinghill, who saw his season end last year after an injury in the opener at Georgia.
One possible answer for the Govs may come in Duke transfer Terrell Lucas, along with nine freshmen that will need to grow up quickly.
The linebacker position is also thin on returning experience, with only Pat Walker, Chris Hopkins and Elijah Shepard seeing action in at least nine games last season for the Govs.
Mississippi State transfer, Cameron Miller leads the group of newcomers to step into key roles at linebacker.
But while the Govs will be looking for several new faces to step up and take their spots in the defensive line and linebacker, the secondary returns a bevy of experienced returner – highlighted by All-OVC Second-Team selection in 2018, Juantarius Bryant.
He is joined by Trent Taylor, Kordell Jackson, Isaiah Norman and Rashon Davis who played in at least 10 games last season.
While there is still a lot of work to do before the Govs first scrimmage this Saturday and even more before their first regular-season game on Aug. 29th versus North Carolina Central, the first couple of days of fall camp may indicate the Govs may just be ahead of the learning curve.