Clarksville's RJ Corman Bridge, State Capitol Cupola, Liberty Bowl Stadium, and the Eiffel Tower in Paris, Tennessee are among those observing Child Support Awareness Month.

Nashville, TN – To symbolize Child Support Awareness Month and to recognize the positive impact the Tennessee Department of Human Services (TDHS) Child Support Program provides to strengthen families and children notable Tennessee landmarks and structures will be lit green this week.
«Read the rest of this article»
Visitor Spending in Montgomery County Tops $244.7 Million in 2018

Clarksville, TN – Out of 95 Tennessee counties, Montgomery County saw the second-highest growth rate in tourism spending of all in 2018. Direct travel spending increased 9.12% over 2017, for a record-high of $244.7 million.
Tennessee Governor Bill Lee and Department of Tourist Development Commissioner Mark Ezell announced Tuesday that the state hit a record-high $22 billion in domestic and international travel spending, up 6% from 2017.
«Read the rest of this article»
Hendersonville, TN – Leadership Middle Tennessee, Inc. (LMT), the regional leadership organization that encompasses a 10-county collective of community leaders in Middle Tennessee, announces the 40 members of the incoming Class of 2020. The class is selected by a vetting process within the leadership of the LMT Board of Directors.
«Read the rest of this article»

Clarksville, TN – Austin Peay State University (APSU) recently named retired Lt. Col. Michael L. Peeler, former U.S. Army Field Artillery officer, first assistant director for veteran and career advising.
In this new role, Peeler will provide career counseling to the University's military-affiliated students, as well as assist students and alumni with career exploration, internship opportunities and job preparation.
«Read the rest of this article»
Nashville, TN – Saturday morning, someone walked into a mall in El Paso and started shooting. 20 dead 26 injured. Less than 24 hours later someone walked into a bar in Dayton and started shooting. 9 dead 27 injured.
Virginia Tech. Sandy Hook. Orlando. Las Vegas.
32. 27. 49. 58.
We are beyond crisis.
American children are afraid of school. Not because of bullying, or worrying about a math test. They're afraid of being shot.
«Read the rest of this article»

Clarksville, TN – Thrive Creative Group, LLC has won the Best Military Website for Campbell Strong Defense Alliance in the 2019 Internet Advertising Competition. The IAC Awards are the first and only industry-based advertising award competition, and judging is based on creativity, innovation, impact, design, copywriting, use of the medium, and memorability.
In the scope of this project, Campbell Strong assigned Thrive to build a website that would provide a voice addressing all matters of military significance to ensure the region achieves its full economic potential while supporting and partnering with Fort Campbell military installation.
«Read the rest of this article»
Clarksville, TN – Clarksville Online will be bringing your pets from different rescue organizations that are in need of a good home in Clarksville-Montgomery County and surrounding areas. This weeks pets are for the week of August 8th, 2019.
Dogs and cats of all ages, breeds and sizes are available through area animal rescues and shelters, as well as opportunities to help homeless animals through foster programs, donations and help with fundraisers and other family-friendly activities.
Contact a rescue near you to learn more.
«Read the rest of this article»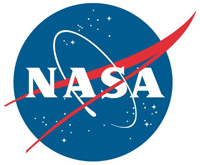 Pasadena, CA – NASA's Spitzer Space Telescope has taken an image that might look like a lightsaber floating in space, but it's actually an entire galaxy viewed on its side.
The long red beam in the center of the image is a galaxy called NGC 5866. It lies 44 million light-years from Earth and has a diameter of roughly 60,000 light-years – a little more than half the diameter of our own Milky Way galaxy. When we think of galaxies, we often imagine massive spiral arms or thick disks of dust.
But not all galaxies are oriented face-on as viewed from Earth. From our viewpoint, we see only the edge of NGC 5866, so most of its structural features are invisible.
«Read the rest of this article»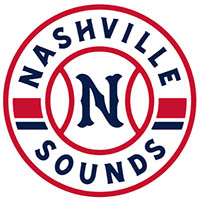 Fresno, CA – The Nashville Sounds opened their road trip in California road by rocking the Fresno Grizzlies 12-2. Zack Granite recorded four hits in the game and Patrick Wisdom hit two two-run home runs.
Granite's first-of-four hits came in the first at bat of the game when he hit a leadoff triple. Andy Ibanez hit him in on a sacrifice fly to give Nashville a 1-0 lead in the first.
Two more runs scored in the third inning for the Sounds. Granite hit his second triple of the game and was knocked in again by Ibanez on a single. He would later score on a Nick Solak single to push Nashville's lead to 3-0.
«Read the rest of this article»