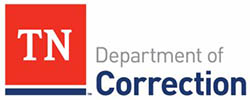 Henning, TN – Curtis Ray Watson, the escaped inmate charged with the murder of Correctional Administrator Debra Johnson is back in TDOC custody.
The vigilant efforts of search teams from the Tennessee Department of Correction, Tennessee Highway Patrol (THP), FBI, US Marshal's, local law enforcement, Tennessee Bureau of Investigation (TBI), ATF and with helpful tips from the citizens of Lauderdale County led to Watson's capture at approximately 11:00am on Sunday, August 11th, 2019.
Watson was apprehended in Henning, Tennessee.
Watson was reported missing shortly after 10:30 am Wednesday, August 7th. Supervising TDOC officers immediately implemented appropriate procedures including alerting local authorities. Ms. Johnson was discovered deceased in her house on prison grounds around 11:30 that morning.
The Tennessee Bureau of Investigation issued a statewide Blue Alert for Watson on Wednesday and he was listed as a person of interest in the homicide of Correctional Administrator Johnson. A warrant was issued charging him with First Degree Murder, Especially Aggravated Burglary and Aggravated Sexual Battery.
Watson was serving an active sentence for especially aggravated kidnapping. He was convicted and sentenced in 2013. His prior conviction of child abuse expired in 2011.
The Tennessee Department of Correction's Office of Investigation and Compliance will continue to work with other agencies to investigate this incident and bring additional charges where appropriate.