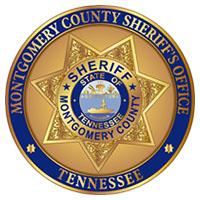 Clarksville, TN – On Tuesday afternoon, August 13th, 2019, Montgomery County Sheriff's Office deputies recovered a stolen vehicle and apprehend a man with multiple warrants on file.
Deputies observed a stolen Dodge Journey traveling on Lylewood Road. When they attempted to initiate a traffic stop, the driver fled into the city, eventually abandoning the vehicle in the 2400 block of Fort Campbell Boulevard.
He then fled on foot into a neighborhood where deputies were able to take him into custody.
«Read the rest of this article»

Clarksville, TN – Clarksville Police have charged a man responsible for two separate Aggravated Robberies after police numerous tips identifying the suspect from photos which were sent out to the public through media outlets.
On July 28th, 2019 around 1:00am, a man robbed a store in the 2500 block of Wilma Rudolph Boulevard. He wore a black bandanna to partially cover his face, pointed a silver handgun at the clerk and demanded and received money and then fled on foot.
«Read the rest of this article»

Clarksville, TN – Austin Peay State University (APSU) football single game spaces at the reserved pregame tailgate area Tailgate Alley are now available for purchase online.
Fans may reserve their Tailgate Alley spot on a game-by-game basis for $20.00 per game by visiting www.LetsGoPeay.com/BuyTickets and selecting the Tailgate Alley link.
«Read the rest of this article»

Clarksville, TN – Clarksville Police are trying to identify the man in the video who is a burglary suspect from August 9th, 2019.
Even though he struck out twice trying to break into cars on Ellington Gait Drive because the owners had their vehicles locked.
There was another vehicle owner in the immediate area that didn't fare so well after they left a key in an unlocked car and it was stolen out of their driveway during the same time frame as the attempted burglary in the video.
«Read the rest of this article»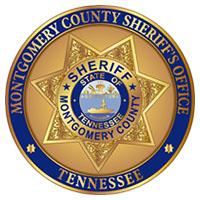 Clarksville, TN – On Thursday, August 8th, 2019, the National Society of the Sons of the American Revolution (NSSAR) held their annual Public Service Award.
This year's award recipients were Lieutenant Cliff Smith from the Montgomery County Sheriff's Office, Paramedic Russell "Andy" Merritt from the Montgomery County Emergency Medical Services, and District Assistant Chief Shaun Arms from the Montgomery County Volunteer Fire Service.
«Read the rest of this article»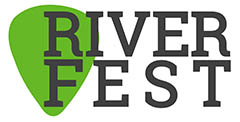 Clarksville, TN – Clarksville Parks and Recreation are looking for sailors of all kinds are invited to participate in the 13th annual Riverfest Regatta, presented by US Bank, Saturday, September 7th, 2019 at McGregor Park as part of the Riverfest Festival.
The event will begin at 1:00pm and check-in will take place at 11:30am at the McGregor Park Boat Ramp. All boats must be checked in no later than 12:30pm.
«Read the rest of this article»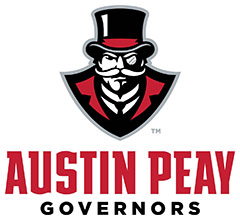 Brentwood, TN – Austin Peay State University (APSU) student-athletes' record-breaking year academically continued Monday as 32 Governors received the Ohio Valley Conference's Academic Medal of Honor.
The 32 Austin Peay student-athletes awarded the 2018-19 OVC Academic Medal of Honor each carried a perfect 4.0 grade-point average for the academic year. The award recognized those conference student-athletes who achieve the highest GPA in a conference-sponsored sport. The league recognized a record 268 recipients of the Academic Medal of Honor in 2018-19.
«Read the rest of this article»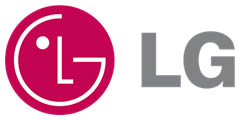 Clarksville, TN – A unique new nationwide Back-to-School initiative, spearheaded by LG Electronics in partnership with Inner Explorer, Project Happiness and Soul Pancake, kicked off at Clarksville's Kenwood Middle School.
The Life's Good: Experience Happiness program equips students with the skills needed to reduce stress and anxiety while building confidence and experiencing sustainable happiness.
«Read the rest of this article»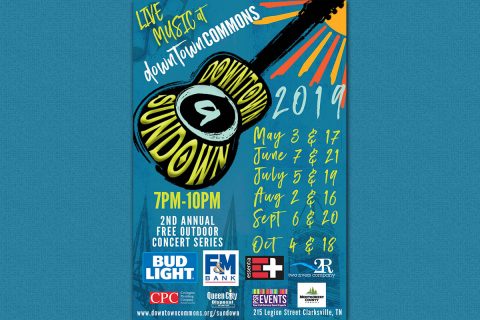 Montgomery County, TN – This Friday, August 16th, 2019, is the next Downtown @ Sundown Concert series at the Downtown Commons from 7:00pm-10:00pm.
Country singer/songwriter, Logan Mize will headline with local group the Tennessee Pluckers opening the night. Mize has been touring the country since 2009, and his latest album, "Come Back Road" was released in 2017.
«Read the rest of this article»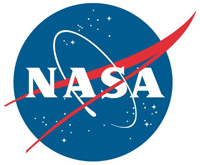 Washington, D.C. – The team leading NASA's first asteroid sample return mission has selected four potential sites for the Origins, Spectral Interpretation, Resource Identification, Security-Regolith Explorer (OSIRIS-REx) spacecraft to "tag" its cosmic dance partner after months grappling with the rugged reality of asteroid Bennu's surface.
Since its arrival in December 2018, the OSIRIS-REx spacecraft has mapped the entire asteroid in order to identify the safest and most accessible spots for the spacecraft to collect a sample. These four sites now will be studied in further detail in order to select the final two sites – a primary and backup – in December.
«Read the rest of this article»