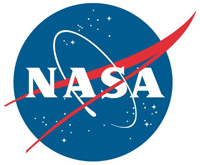 Washington, D.C. – NASA reports that the student-built CubeSat—Radio Frequency Tag Satellite (RFTSat)— was deployed in space on August 7th, 2019 using a one of a kind deployment dispenser called SlingShot. This image shows the Cygnus cargo spacecraft departing the space station with SlingShot payloads in preparation for deployment activities.
RFTSat was designed by students and faculty at Northwest Nazarene University in Nampa, Idaho, and was selected through NASA's CubeSat Launch Initiative (CSLI) to fly as an auxiliary payload on SpaceX's 18th commercial cargo resupply services mission to the International Space Station—which launched July 25th, 2019 from Cape Canaveral, Florida.
RFTSat will demonstrate a low-cost, energy-efficient way to use radio frequency (RF) tags to communicate with a space vehicle using backscatter, or signal reflection to harvest energy.
NASA selected it because of the potential future applications made possible using these very small, inexpensive tags that require no power source—no batteries, wires, or solar panels.
The CubeSat was built using commercial-off-the-shelf components and repurposes radio frequency identification (RFID) tag technology already in use today.
Astronauts aboard the station loaded the CubeSat into the SlingShot deployer and then onto the Cygnus cargo vehicle before it undocked from the station. SlingShot ejected RFTSat into orbit 500 KM (310 miles) above Earth, where it is expected to coast for about one year.
The new Hypergiant Slingshot dispenser was developed by SEOPS, LLC, and this mission marks the first time it has ever been used.
RFTSat was sponsored by NASA's Undergraduate Student Instrumentation Project (USIP) and mission management was conducted at Goddard Space Flight Center's Wallops Flight Facility, Wallops Island, Virginia.
Organizations interested in participating in the next CSLI call, proposals for flight opportunities are being accepted until Nov. 4, 2019. For more information visit:
https://www.nasa.gov/feature/nasa-s-cubesat-launch-initiative-opens-call-for-payloads-on-artemis-2-mission
To learn more about CSLI visit:
https://www.nasa.gov/directorates/heo/home/CubeSats_initiative
For more information about ELaNa Missions go to:
https://www.nasa.gov/mission_pages/smallsats/elana/index.html