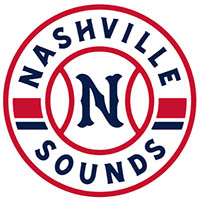 Oklahoma City, OK – The Nashville Sounds and Oklahoma City Dodgers split two games Tuesday night, losing a suspended game 10-4 and winning game two 13-8.
After beginning game one up 4-0 from the start of the May 10th matchup, Oklahoma City started right where they left off with five runs in the bottom of the fourth inning. Zach McKinstry hit a three-run homer, his first of the season with the Dodgers. Later in the inning, Zach Reks hit a two-run homer to make the score 9-0.
Four runs were scored by the Sounds in the top of the eighth. Zack Granite led off with a Little League home run after hitting a double and scored on two throwing errors.
«Read the rest of this article»

Nashville, TN – Tennessee Wildlife Resources Agency (TWRA) Tennessee's statewide three-day archery private lands only/antlered only deer season will be held August 23rd-25th, 2019. In addition, newly-created muzzleloader/archery, antlered only hunt for the new Unit CWD for private lands and selected public lands will take place.
Unit CWD hunting regulations only apply to CWD positive counties of Fayette County, Hardeman County, and Madison County and CWD high-risk counties of Chester County, Haywood County, McNairy County, Shelby County, and Tipton County.
«Read the rest of this article»

Clarksville, TN – On Wednesday, August 28th, 2019, the Austin Peay State University (APSU) baseball team will hold a mandatory meeting for walk-on tryouts at Raymond C. Hand Park at 4:30pm.
Austin Peay State University students interested in participating in walk-on tryouts, which will be held Thursday, September 5th, must contact assistant coach David Weber ( or 931.221.7902) to obtain the compliance form that will need to be completed prior to the tryout.
«Read the rest of this article»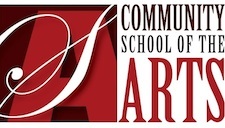 Clarksville, TN – The Community School of the Arts at Austin Peay State University (APSU) spans all age groups and skill levels, and the offerings continue to grow.
This semester's offerings start September 9th, 2019 and the school is adding two dance classes – named Expressions Through Dance – that will embrace a learning environment for children with disabilities.
«Read the rest of this article»

Clarksville, TN – Clarksville Police are trying to identify a man that fraudulently used two credit cards, belonging to different people, to purchase items at different locations in Clarksville. The victims had their credit cards in one person's wallet and it was lost or stolen.
Before they could cancel their credit cards, they were used by the man in the photo.
«Read the rest of this article»

Clarksville, TN – Clarksville Police say Randy Joe Clark, age 42, continues to be a thorn in the side of local law enforcement. He has been out on bond for Burglary and Drug-Related charges since June 13th, 2019.
He continued to expand his voluminous criminal history by breaking into Kennedy Brothers, 445 Dover Road in the early morning hours of August 17th where he stole numerous items from the business as well as a pickup truck from the lot.
«Read the rest of this article»

Clarksville, TN – On Sunday, August 18th, 2019, Clarksville Police report that there were nine vandalisms that occurred between late evening to the early morning hours of the 19th.
They were in close proximity to each other and with a similar method for causing the damage-rocks or concrete. A couple of the victims said they heard the vandalism taking place and the sound of a vehicle accelerating with a loud muffler. There was surveillance footage from a residence which may have caught the suspect vehicle in the area.
«Read the rest of this article»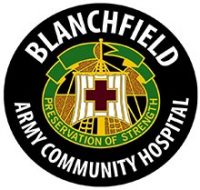 Fort Campbell, KY – Things were looking a little different on Blanchfield Army Community Hospital's Labor and Delivery and Mother Baby Unit recently. Nurse educators transformed a training classroom into a barnyard scene during their annual nursing skills fair.
"Our theme is called 'Cultivating Your Skills' and we're growing our knowledge between the two units," said nursing skills fair coordinator, Capt. Jessica Little, BACH's Mother Baby Unit clinical nurse officer in charge. "It's really our nursing skills that we're looking at and being able to take care of our patients, and readiness as far as those medical skills go."
«Read the rest of this article»
Clarksville, TN – The Clarksville Finance and Revenue Department has earned the highest possible recognition for excellence in preparing the City of Clarksville's annual financial report.
The Certificate of Achievement for Excellence in Financial Reporting was awarded August 9th to the City of Clarksville by the Government Finance Officers Association of the United States and Canada.
«Read the rest of this article»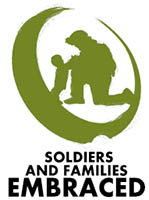 Clarksville, TN – On Friday, August 16th, 2019, McReynolds-Nave & Larson Funeral Home donated $10,000 to Soldiers and Families Embraced (SAFE).
Funeral home partner Tom Creech made the presentation at the SAFE office. "On behalf of Ed Larson and myself we want to present this check to the SAFE organization here in Montgomery County for the good work that you do in support of the community," said Creech.
"This gift will help our team provide up to 150 counseling sessions," said SAFE Executive Director Christina Watson.
«Read the rest of this article»