Nashville, TN – Tennessee Wildlife Resources Agency (TWRA) Tennessee's statewide three-day archery private lands only/antlered only deer season will be held August 23rd-25th, 2019. In addition, newly-created muzzleloader/archery, antlered only hunt for the new Unit CWD for private lands and selected public lands will take place.
Unit CWD hunting regulations only apply to CWD positive counties of Fayette County, Hardeman County, and Madison County and CWD high-risk counties of Chester County, Haywood County, McNairy County, Shelby County, and Tipton County.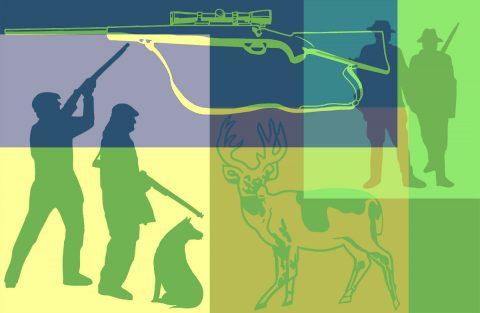 Deer taken in Unit CWD have the option for voluntary CWD sampling. If a hunter wants a deer tested, he/she may visit a processor or submit a head in a drop off freezer location.
The processors and freezer locations can be found at www.CWDinTennessee.com
The Tennessee Fish and Wildlife Commission voted last year to establish the 3-day season to give hunters an opportunity to harvest a buck with velvet-covered antlers.
Outside of the CWD Unit, The hunt is not open on any Tennessee Wildlife Resources Agency's wildlife management areas. A list of the Unit CWD public lands open for the hunt is available online at http://www.eregulations.com/tennessee/hunting/unit-cwd/ or on page 35 of the 2019-20 Tennessee Hunting and Trapping Guide.
The annual bag limit for antlered deer is two, no more than one per day. Deer taken during this three-day hunt will count toward the bag limit.