Des Moines, IA – Nashville Sounds catcher Tim Federowicz broke a 1-1 tie with a two-run single in the top of the ninth inning on Friday night, and starter Wes Benjamin and three relievers stymied the Iowa offense, propelling the Sounds to a 3-1 win over the I-Cubs at Principal Park. The Sounds are 4-0 on their final road trip of the season and have won 13 of their last 15 games overall.
The Sounds scored in the first inning and ninth inning, and that was enough for the win. Zack Granite led off the game with a walk, stole second and scored on a double by Andy Ibanez to make it 1-0 against Adbert Alzolay.
«Read the rest of this article»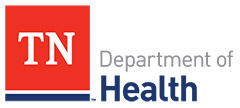 Nashville, TN – The Tennessee Department of Health (TDH) and numerous state and local partners continue to investigate and respond to a large, multi-state hepatitis A outbreak.
More than 2,000 cases of hepatitis A have been confirmed in Tennessee, including 13 resulting in the deaths of the patients.
«Read the rest of this article»

Clarksville, TN – The Austin Peay State University (APSU) Department of Art + Design at Austin Peay State University is excited to announce its 2019-20 season of exhibitions and visiting speakers.
Generously supported by the Center of Excellence for the Creative Arts (CECA), the Department of Art + Design can bring nationally and internationally recognized artists and thinkers to Clarksville with programming that is free and open to the public.
«Read the rest of this article»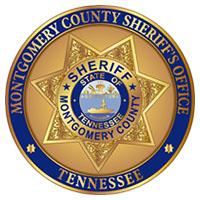 Clarksville, TN – The Montgomery County Sheriff's Office (MCSO) would like to congratulate David Corder and Bruce Hartley on their promotion to Corporal in the Detention Service Bureau.
Corporal Corder began his career with the Sheriff's Office in December 2013 as a Deputy in the Detention Services Bureau. He was promoted to FTO in February 2015. He transferred to the Courthouse to fill a vacant Court Deputy position in our Investigative & Court Services Bureau in November 2018. Corporal Corder brings nearly 6 years of experience to his new position.
«Read the rest of this article»

Clarksville, TN – On Thursday, August 22nd, 2019, the cars wrapped around Austin Peay State University's Castle Heights, and as an intermittent rain dampened the air, families fell out of their cars all at once. They grabbed boxes and appliances from trunks and lugged them into the building.
«Read the rest of this article»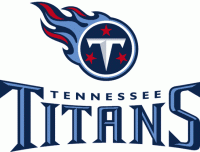 Nashville, TN – In Week 11 of the 2017 season, the Tennessee Titans traveled to Pittsburgh to face the Steelers in a primetime Thursday Night Football showdown and lost by a score of 40-17.
The Pittsburgh offense took a quick 7-0 lead as Steelers QB Ben Roethlisberger led his team on a 75-yard scoring drive capped off by a 41-yard touchdown pass to Steelers WR Antonio Brown. Tennessee took the field for its first offensive possession, but on the third play of the drive QB Marcus Mariota threw a 26-yard interception to Steelers CB Mike Hilton.
«Read the rest of this article»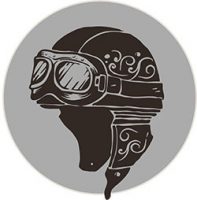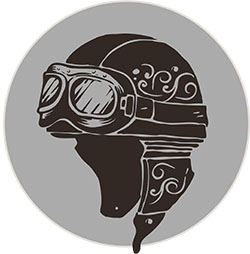 Clarksville, TN – It was Monday and we started towards Sturgis, where we would check into the Iron Horse Inn later that afternoon. After our ride through the Badlands, our next stop would be Wall, South Dakota. The home to the famous Wall Drug Store.
Leading up to my trip, all I heard from other bikers was, "you gotta go see Wall Drug." "Be sure to visit Wall Drug" I was told. So, that's what was next on our schedule. After all, we had seen signs to the place for the last 400 miles or so.
"Free ice water" and "5 cent coffee" is what brought me in.
«Read the rest of this article»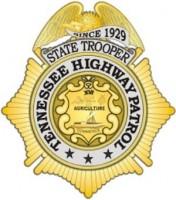 Nashville, TN – On August 21st, 2019, the Tennessee Department of Safety and Homeland Security (TDOSHS) received an email from WKRN-TV, NEWS 2 alerting that they received a threating email from a man named Nathan Semans.
In the email, Semans expressed his displeasure towards President Trump stating, "Look if you don't run story I'm going to state capital to blow someone's brain out. I don't look good at the moment cause the tyranny of what trump did, the nature of this call is secret. You think I'm kidding trump belongs in the dumpster from a cool kid. Knock it off I'm human. I'll immediately leave this country on a double once my passport clears, I'm sick of this nonsense and bologna hanging around that trumps the perfect American, hallelujah against trump I recommend you forward to the table of the news room or I join ISIS to seek revenge."
«Read the rest of this article»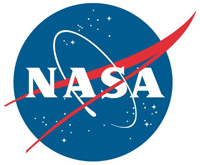 Greenbelt, MD – According to results from the Arctic-Boreal Vulnerability Experiment (ABoVE) funded by NASA's Earth Science Division, increasingly frequent and severe forest fires could burn generations-old carbon stored in the soils of boreal forests.
Releasing this previously buried carbon into the atmosphere could change these forests' balance of carbon gain and loss, potentially accelerating warming.
Canada's Northwest Territories were scorched by record-breaking wildfires in 2014.
«Read the rest of this article»