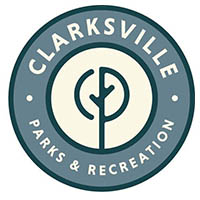 Clarksville, TN – The Fort Defiance Civil War Park and Interpretive Center will be offering a variety of events in September.
Festivities are free of charge and diverse, offering something for visitors of all ages looking to have a great time at one of Clarksville's most treasured gathering places.
A community favorite historic site, Fort Defiance Civil War Park and Interpretive Center is located at 120 Duncan Street.
New! 154th Infantry Days
10:00am to 3:00pm | Saturday, September 7th-Sunday, September 8th
The 154th Senior Tennessee Infantry Regiment from Woodridge, Illinois, will provide living history demonstrations of Civil War camp life and demonstrations of Civil War drills and musket firing.
Sevier Day
10:00am to 3:00pm | Saturday, September 14th
This popular annual event focuses on the frontier and colonial history of Clarksville. Native American and frontier re-enactors will demonstrate flintknapping, an authentic blacksmith operation, frontier camp life, and flintlock musket firing.
Don't miss the presentation detailing the story of Sevier Station at 11:00am by historical interpreter, Tracy Jepson.
To find out more call 931.472.3351.
About Fort Defiance
Fort Defiance, which overlooks the confluence of the Red and Cumberland Rivers, was a cornerstone of the Confederate defense of the area and an important part of the eventual Union occupation of Clarksville. In 1982, Judge and Mrs. Sam Boaz, donated the property to the City of Clarksville.
In 2008, the City secured a $2.2 million federal grant that was combined with local funding and the process of construction of the interpretive center and walking trails began. The more than 1,500-square-foot Center features exhibits about the local area and the fort during the Civil War.
Fort Defiance Interpretive Center is open Monday-Saturday, 10:00am to 4:00pm and Sunday, 1:00pm to 5:00pm during the Spring and Summer.
It is located at 120 Duncan Street, Clarksville, TN.
For more information, visit www.fortdefianceclarksville.com