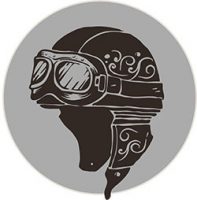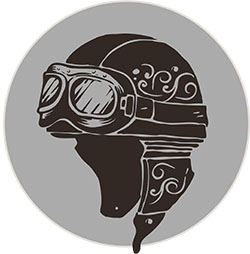 Clarksville, TN – I rolled into Ouray, Colorado on an early Sunday afternoon, mesmerized by the beauty of it all. My first thought was that it looked like a little town in Switzerland. Oddly enough, it's known as the Switzerland of America.
Go figure!
I was looking forward to seeing my friends, Kim and Craig Kotzen, and finally getting a chance to ride the incredible Million Dollar Highway.
From the first day I started riding, my biker brothers and sisters have been telling me of all the great places to ride, and the "must do" events.
The Million Dollar Highway was on that list.
Ouray was originally established by miners chasing silver and gold in "them thar hills" and at one time, boasted more horses and mules than people.
At the height of the mining, Ouray had more than 30 active mines. It was incorporated in 1876 and named after Chief Ouray of the Utes, a Native American tribe.
The entirety of Main Street is registered as a National Historic District with most of the buildings dating back to the late 19th century. The Beaumont Hotel and the Ouray City Hall along with the Walsh library are listed on the National Register of Historic Places individually.
Their economy is based exclusively on tourism. Much of the tourism is focused on ice climbing, mountain biking, hiking and off-roading in four-wheel drive expeditions into the San Juan Mountains.
Ouray is THE winter ice-climbing capital of the United States (if that's your thing). They're also known for their hot springs. Something I didn't indulge myself in while I was there.
One of the sites I managed to take some pictures of was where the John Wayne movie "True Grit" was filmed. Shot in 1968, several scenes were shot in Ouray County, including scenes in the city of Ouray and the town of Ridgeway, most notably, the interior of the Ouray County Court House.
In the television series MacGyver, Ouray is the home of MacGyver's grandfather, Harry, and the opening scene to the movie "Over the Top" with Sylvester Stallone, runs straight through downtown Ouray.
While all of this is well and good, I'm here to ride. I'm here to visit friends. I'm here to complete this adventure I started 9 days ago. Every day of this trip has been like a kid on Christmas day to me. Great scenery, good friends, NEW friends and old, and a motorcycle that just LOVES to run.
U.S Route 550 is a spur of U.S Highway 50 that runs from Bernalillo, New Mexico to Montrose, Colorado. The section from Silverton Colorado to Ouray is called the Million Dollar Highway.
Most of the road in Colorado is a two-lane mountainous highway and stretches for about 25 miles. Although it seems longer, it's an absolutely beautiful ride. There aren't many guardrails along the way, so a quick glance off the road shows a huge drop-off, so you can NOT be distracted while riding this highway.
While the entire stretch of road is called the Million Dollar Highway, its the 12 miles south of Ouray through the Uncompahgre Gorge to the summit of Red Mountain Pass which gains the highway it's name. As I mentioned before, it's challenging and potentially hazardous to drive.
Steep cliffs, narrow lanes make for an extreme adrenaline rush. The ascent of Red Mountain Pass is marked with a number of hairpin curves to gain elevation with many lanes cut directly into the sides of the mountains.
I rode this highway three times while I was there, and I could ride it everyday if I could.
The occasional camper, truck or RV would drop me into 2nd gear, but most of the traffic along this road was courteous enough to pull over and let other traffic pass.
We went into Silverton, Colorado which reminded me of an old western town, and we rode over to Durango, where I saw my first and ONLY moose along the way. This beast burst out of the woods to my right, and as I was trying to figure out what to do next to avoid it, it decided to make a U turn and go back to where it came from.
Craig thought it was a horse, but I knew right away it was Bullwinkle! It was the biggest thing I have EVER seen on a motorcycle and it's my understanding that they're VERY aggressive, so I'm grateful he decided to turn around.
Magnificent!
The weather was fabulous, with cool mornings, calm and comfortable afternoons and the regularity of an afternoon shower were the norm. The air was fresh and clean (although a bit thin for me) and the whole experience was something out of a movie.
This was a place that made you promise yourself that you would come back.