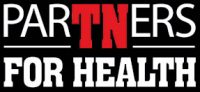 Nashville, TN – The Annual Enrollment period for all State Group Insurance Program eligible employees to make their 2020 benefits decisions begins September 30th. Enrollment end dates are different by plan and are listed below.
There is good news for most plan members – there are no premium increases for health, dental, vision, disability and life insurance coverage in 2020.
There are two exceptions: state and higher education retiree health plan members will have an increase of 3.2 percent, and members enrolled in the Tennessee plan, a supplemental medical insurance for retirees with Medicare, will have a premium rate increase in 2020.
Here are the enrollment dates by plan type:
State and Higher Education – September 30th – October 11th, ends at 4:30pm CT
Local Education, Local Government and Retirees – September 30th – October 25th, ends at 4:30pm CT
Eligible employees will find premium charts, benefits and enrollment videos, and more resources on the ParTNers for Health website at tn.gov/ParTNersForHealth.
Webinars for employees who want to learn more or ask questions about 2020 benefits will be held in September and October. Here are the dates:
State and higher education (all CT)
Monday, September 23rd: 10:00am-11:00am
Thursday, September 26th: 9:00am-10:00am
Monday, September 30th: 1:00pm-2:00pm
Thursday, October 3rd: 2:00pm-3:00pm
Monday, October 7th: 10:00am-11:00am
Local education and Local government (all CT)
Monday, September 30th: 10:00am-11:00am
Thursday, October 10th: 1:00pm-2:00pm
Thursday, October 17th: 3:30pm-4:30pm
Monday, October 21st: 3:30pm-4:30pm
Thursday, October 24th: 10:00am-11:00am
Employees can click here for instructions on how to join a webinar, and find information on the About Enrollment webpage. No registration is necessary.
For help, employees can live chat with customer service representatives during business hours by clicking the Help button on the home page. Or they can call Benefits Administration at 800.253.9981, Monday-Friday, 8:00am to 4:30pm CT.
About Benefits Administration
The Division of Benefits Administration (BA) within the Department of Finance and Administration is responsible for the day-to-day management of the $1.6B self-funded State Group Insurance Program. BA administers the state-sponsored insurance benefits for the state, local education and local government public sector plans, and manages a customer service center.
The plans cover 300,000 employees, retirees and dependents enrolled in health, pharmacy, dental, vision, EAP and behavioral health, wellness, short- and long-term disability, basic term life and accidental death and dismemberment, basic dependent life, voluntary term life insurance, health savings accounts, flexible benefits, retiree Medicare supplemental coverage and an employee health clinic.