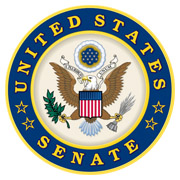 Nashville, TN – This August's work period has gone by in a flash! Traveling to nearly 40 counties throughout our state helped me determine how I can make life a little easier for my fellow Tennesseans. I'm ready to get back to D.C. and put everything I've learned over the past few weeks to good use.
Tennesseans should be able to receive quality health care close to home, when and if they need it. Folks in Dickson County weighed in on my Rural Health Agenda, which will establish or expand medical facilities and bring more providers to rural areas.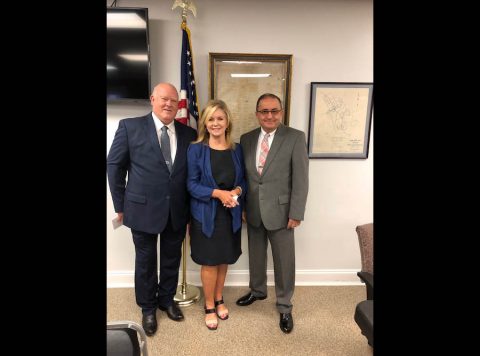 In Cheatham County, I met with local leaders to determine how to best bridge the broadband gap plaguing our rural communities.
Earlier this year, I introduced the bipartisan Internet Exchange Act, which will help improve internet access for consumers and expand rural broadband services.
The sad truth is that many of our rural areas aren't underserved–they're unserved. It's time to change that.
Passage of the United States – Mexico – Canada Agreement will ensure fairer trade and freer markets. It is a win for American workers, manufacturers, farmers and ranchers, and will help create over 176,000 new American jobs. In Decatur County, local leaders and residents were encouraged to hear that Tennessee already exports around $13.7 billion a year in goods to Mexico and Canada.
The United States is fighting to win the global race for 5G technology. It will significantly increase network speeds and support cutting edge technologies, like telemedicine. Telemedicine is an important piece of my Rural Health Agenda that will allow Tennesseans to receive quality health care closer to home. Leaders in Hickman County are confident that this new technology will also help businesses stay competitive.
Be sure to look through recent photos of my work on behalf of Tennesseans!
ICYMI: News to Peruse
The recent string of mass shootings has prompted increased attention to gun safety. No one wants someone who is a danger to themselves or others gaining access to a weapon, which means we must find a way to keep people safe while also protecting law-abiding citizens' Second Amendment rights. On Fox Business, I told Maria Bartiromo that we have to examine policies that better address the link between gun violence and mental illness.
Talented creators, including Nashville's songwriting community, are disproportionately at risk of copyright infringement. That's why I'm asking Google CEO Sundar Pichai to expand the use of Content ID, YouTube's copyright infringement technology, to more members of the creative community.
By limiting its use to more popular users, Google hinders copyright holders with smaller catalogs from reaping the benefits of protection. I joined Senators Thom Tillis (R-N.C.), Chris Coons (D-Del.), and Dianne Feinstein (D-Cali.) in asking YouTube to discuss this issue with us. Learn more here.
The Partnership to Fight Chronic Disease presented me with the 2019 Champion for Healthy Seniors Award, recognizing my work to safeguard Medicare's protected classes policy. Thank you for trusting me in the fight for such an important cause!
It's a magical day when I get the chance to meet with a princess! Berlyn Gamlin was recently crowned National American Miss Tennessee Princess, and I know she will represent Tennessee well in the National American Miss pageant later this year.
Stay In Touch
As a reminder, you can reach any of my six offices in Tennessee to share a concern or request assistance with a federal agency. The phone number for my Washington D.C. office is 202.224.3344, the same number previously used by Senators Bob Corker and Bill Frist.
Be sure to follow my work on behalf of Tennesseans on social media:
Facebook: facebook.com/marshablackburn
Twitter: @MarshaBlackburn
Instagram: @MarshaBlackburn
My Best,

Marsha