Clarksville, TN – Clarksville Police have identified the woman who used a debit/credit on five separate occasions and different locations throughout the city thanks to the help of the public and media.
On September 3rd, 2019, around 10:30am, a woman reported to police that her debit/credit card had been used multiple times without her permission by an unknown person.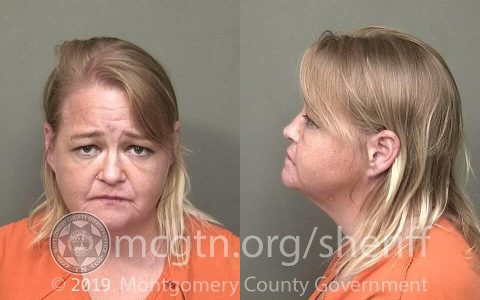 The last time the victim had seen her card was on September 2nd around 12:45pm and then noticed it was missing around 3:00pm the same day.
She immediately called to cancel her card when she realized it was no longer in her possession, but the transactions had already passed through her account.
The suspect that used the woman's card was identified as Amanda Bushey, age 42. On September 6th, 2019, she was booked into the Montgomery County Jail and charged with: Five Counts of Identity Theft. Bushey's bond is set at $50,000.
Thanks to the media and public for your assistance.
The led investigator is Detective Beaubien.