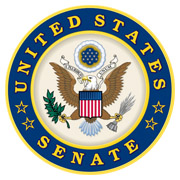 Washington, D.C. – Today, Wednesday, September 11th, 2019, U.S. Senator Marsha Blackburn (R-Tennessee) remembered the thousands of Americans who lost their lives on September 11th, 2001.
Blackburn called on Americans to remember the surge of national unity in the days that followed.
To view and download the Blackburn's full remarks, click HERE.
«Read the rest of this article»
Written by Riley Suits
APSU Softball

Clarksville, TN – My name is Riley Suits and I am a freshman catcher from Cleveland, Tennessee. My experience here at Austin Peay State University (APSU) has been nothing but amazing moments.
Move in day, August 22nd, 2019 I was immediately greeted with open arms by my new family. My coaches and teammates became part of the biggest move of my life thus far.
«Read the rest of this article»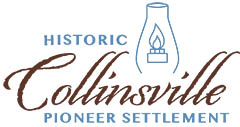 Clarksville, TN – On Saturday, October 5th, 2019, the Historic Collinsville Pioneer Settlement is hosting a one-day Artisan Fair from 10:00am to 2:00pm as part of Tennessee Craft Week (October 4th-13th).
Artists and craftspeople are invited to bring a table to show and sell their work. They are looking for artists and craftspeople who work with jewelry, pottery, fabric, metal, photography, paints, wood—any material that showcases artistic and hand-crafted products. Demonstrations are also encouraged.
«Read the rest of this article»

Clarksville, TN – Clarksville Police have charged Gregory Pierre-Louis in conjunction in a crash resulting in the death of an unborn child and injuries to the occupants of a 2011 Nissan Sentra on March 3rd, 2019 around 9:40pm.
The crash occurred in the area of Purple Heart Highway and Evans Road. A 2008 Honda Civic driven by Gregory Pierre-Louis was traveling east on Purple Heart Highway. A 2011 Nissan Sentra driven by a 37 year old woman with a female juvenile passenger was traveling west on Purple Heart Highway.
«Read the rest of this article»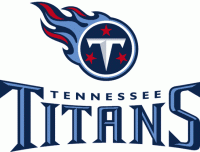 Nashville, TN – This week's game will mark the 50th all-time contest between the Tennessee Titans and the Indianapolis Colts. The Colts lead the series 33-16.
The last time the Titans and Colts met at Nissan Stadium was the 2018 season finale on Sunday night, December 30th, 2018. It was a contest to decide who would clinch a playoff berth as the AFC's sixth seed. The Titans were forced to play the game without injured starting quarterback Marcus Mariota. The Colts were opportunistic and pulled away in the fourth quarter for a 33-17 victory.
«Read the rest of this article»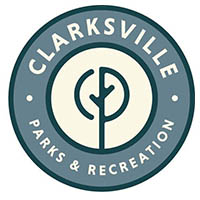 Clarksville, TN – The 2019 September-December Clarksville Parks and Recreation Activity Guide is now available, offering details about more than 100 programs and events, a detailed map showing all 48 of the department's parks, trails and facilities, and information about rentals for private functions.
The guide also offers information about more than 20 new events and programs from September to December in the City's parks, recreation centers and pools and includes information about current and upcoming park projects and improvements.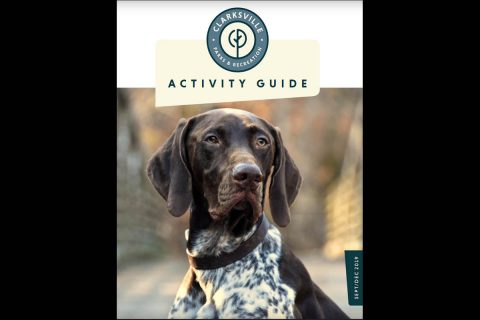 «Read the rest of this article»

Clarksville, TN – In the South, old-timers tell children, "Long ago, squirrels could run in trees from the Atlantic Ocean to the Mississippi River without touching the ground." Austin Peay State University (APSU) professor of Biology Dr. Dwayne Estes hears that often and knows it's not always polite to fight over Southern folklore.
«Read the rest of this article»

Clarksville, TN – The Clarksville Police Department wanted to send out additional information about the missing children incident from September 5th. Clarksville Police were alerted to two missing children, 10 and 11 years old, from a Cross Ridge Drive residence on September 5th, 2019, around 10:00pm.
They were last seen around 5:30pm inside of the house. Around 7:30pm, when a family member came home, the children were both gone. There were no signs of forced entry or any indication of foul play.
«Read the rest of this article»
Clarksville, TN – Austin Peay State University (APSU) taps AmeriCorps coaches in collaboration with nonprofit College Possible to help low-income, first-generation students thrive on campus.
College Possible, a national nonprofit that connects high school and college students with near-peer mentors, today announced a partnership with Tennessee's fastest-growing public university to launch an innovative coaching and mentoring program for more than 400 incoming freshmen.
«Read the rest of this article»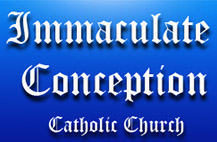 Clarksville, TN – On Sunday, September 15th, 2019, the Immaculate Conception Catholic Church will host its 23rd annual International Festival, and everyone is invited to join the fun on from 12:00pm – 5:00pm.
Guests can enjoy a drink in the Biergarten, taste a variety of international foods, browse the craft fair, and bid on items in the silent auction. Children can participate in the Junior Firefighter Challenge Course, and play in the inflatables area.
«Read the rest of this article»